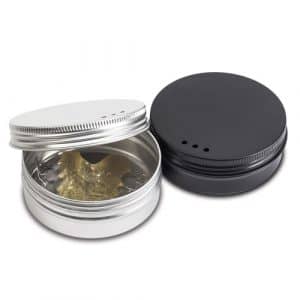 Practicon, Greenville, NC, now offers metal retainer cases. Designed to offer better protection than plastic cases with snap closures, SmileGoods SafeCase Retainer Tins feature vented screw-on lids.
Made from anodized aluminum, SafeCases can be used to store retainers, aligners, and other dental appliances. The cases can fit into a pocket or purse.
Twelve black and 12 silver retainer cases come in each box.