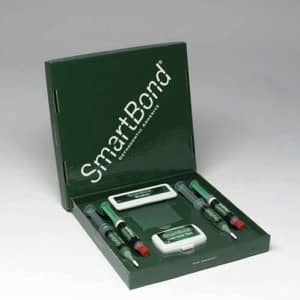 Gestenco International AB, Gotenburg, Sweden, announced that its Smartbond™ orthodontic adhesives recently received CE clearance after new biological tests, bringing it in compliance with the new Medical Device Regulatory requirements in Europe.
Smartbond already holds a 510k certificate from the US Food and Drug Administration.
Smartbond acts as an orthodontic/dental "superglue," according to the company. Intended for bonding in wet fields, Smartbond can be used to bond brackets and buccal tubes. The product can also be used to bond loose brackets as it is bondable on remains of polymerized adhesive.
Smartbond is available in self-cure and light-cure formulations.