By Adam Schulhof, DMD
In today's orthodontic market, competition is rapidly rising not solely from the growing number of graduates and decreasing birthrate, but also from a growing segment of the general dental market performing orthodontic treatment. As we all look for ways to better market our practices and ourselves, finding a niche may be just the creative solution we need. Over the past 11 years, my experience in my two practices—one in New Jersey and one in New York City—has shown me how the right orthodontic offerings can help grow a patient base into a steady and successful business.
When opening my first practice in 2003, I made the decision to focus on esthetic orthodontic options, treating patients with clear aligners, lingual braces, and labial braces with ceramic brackets. As I became more experienced with lingual braces, I made the decision to open a second practice in New York City that would exclusively focus on lingual treatment. This niche offering in the crowded New York market has enabled the practice to differentiate itself, and also helps other orthodontists feel comfortable referring patients to me if they are seeking lingual braces.
These orthodontists, who do not place lingual braces themselves, know that my practice will not infringe on their traditional labial business. With this model, I have been able to carve out niches in both markets, and enjoy referrals not only from other orthodontists, but also from satisfied patients and their family members.
Ceramic Braces: The Entry Point to Esthetic Orthodontics
The labial systems that I utilize in my New Jersey practice are the Clarity™ SL Self-Ligating Appliance System and Clarity™ ADVANCED Ceramic Brackets, both from 3M Unitek. I initially began practicing with Clarity SL out of a desire to achieve a balance of esthetics and efficiency. The self-ligating nature of the system requires less chairtime at each visit, which allows me to either fit more patients into a day, or more importantly, to take more time developing relationships with patients.
When Clarity ADVANCED Ceramic Brackets were introduced, I found that patients quickly began gravitating to their appearance. These ultra-small brackets almost take on the color of patients' teeth, so they are even subtler than Clarity SL braces. These brackets are flexible for use with steel or elastic ties, and many pediatric patients even opt for colored ties on these brackets. (While using colored ties may seem a little contrary to the point of having clear braces, kids really do love the way the colors seem to glow or pop on the ceramic bracket.)
From an efficiency standpoint in my practice, the APC™ Flash-Free Adhesive System used with ceramic brackets is a huge time-saver during the bonding appointment. With no adhesive flash to clean up, I've found that the system reduces bonding time by up to 40% per bracket. From my experience, hygiene is simpler in cases where this flash-free system is used, since there are no traces of residual cement around the brackets for plaque to accumulate. Ultimately, this can mean less decalcification for my patients, as the residual cement actually forms a meniscus that protects the enamel.
The following case will highlight the use of ceramic brackets to deliver fast results for an adult patient.
Case 1: Labial Ceramic Braces
The patient seen here (Figure 1) was a young woman who came to the office with complaints that her front teeth "jutted out too much," the front of the mouth didn't match the back, and her smile was too narrow. The patient was engaged and anticipating a large engagement party in 5 months' time, by which she hoped her treatment to be complete. The idea of lingual orthodontics was discussed with her, but whether lingual or labial, she wanted treatment to be fully complete with the appliances removed before the engagement party.
Within these parameters, Clarity ADVANCED braces were the right option for the patient. They allowed her to achieve her treatment goal in the short time frame without having the added expense of lingual braces, and the subtle appearance of the clear brackets suited the patient's esthetic concerns.
Over the 5-month treatment time, we were able to achieve a Class I and widen the smile. We used lateral expansion archwires to achieve the expansion and allow for the space to reduce to incisor proclination. As such, the upper incisors were uprighted to reduce the flared appearance. The final result was a beautiful smile that effectively addressed the patient's initial concerns, and which was achieved in a very short time frame.
Lingual Braces: The Ultimate in Hidden Treatment
In an esthetically focused orthodontic practice, lingual braces are often the ideal blend of form and function. But the challenge with any lingual system is that when working so far away from the facial side of the tooth, every movement is magnified. This makes lingual orthodontics a much more exacting and demanding discipline as compared to traditional lingual braces, and requires the practitioner to be much more specific.
In my practice, this is achieved with the Incognito™ and Incognito™ Lite Appliance Systems from 3M Unitek. Until this technology was introduced, there was not an available lingual system that I felt gave me enough control. Some had custom pads and/or wires, but not brackets.
However, with this system's custom wire, pad, and bracket, I am able to achieve the control I need to create exceptional results. CAD/CAM technologies, rapid prototyping, and robotics help create each patient's personalized system, and data shows that the slots of Incognito brackets are more precise, enabling an excellent ability to express torque efficiently.
The two cases shown here will illustrate the benefits of this system and its ability to create dramatic results for patients while staying completely hidden from view.
Case 2: Incognito
In this case (Figure 2), the patient was a woman in her late 20s who still had a primary tooth in the place of the upper left canine, with the adult canine palatal to the primary. The patient was aware that this would necessitate orthodontic treatment at some point, and came to the office at a time when she was expecting an engagement soon.
She explained her concerns and her timeline to me, stating that she did not want any orthodontics showing at her wedding. I recommended treatment with Incognito braces, and explained that this would allow her to plan her wedding without worrying about the timing of when her braces would come off.
The progress of the upper left canine, as seen in Figure 2, illustrates the ability of the lingual braces to perform even in a challenging situation such as this. Labial braces can very easily bring the crown of a tooth forward, but it is difficult to get the torque control to bring the entire root of the tooth forward, regardless of whether lingual or labial braces are used. However, the final frontal intraoral photo shows both the crown and the root of the tooth in the correct position.
This is accomplished by the customization of the wires and brackets not allowing for any torque slop, but rather controlling torque far better than a noncustomized bracket can. This treatment, performed over 19 months, also widened the patient's smile and improved her appearance in her wedding photos. In fact, the patient was so pleased with her progress early on that she recommended the same treatment to her fiancé, and they both wore lingual braces through their engagement and wedding day.
Case 3: Incognito
This patient was a young woman whose chief complaint was that her teeth flared forward (Figure 3). The patient's teeth also narrowed toward the back of the mouth, and she stated that she wanted the smile widened a little. The patient opted for Incognito braces in order to keep her treatment hidden and not accentuate her flared teeth.
Torque control was very important in this case to transition the patient's Class II into a Class I bite. As seen in Figure 3, the flare of the lower incisors needed to be corrected in order to enable an anterior/posterior slide and move her into a Class I. This was achieved over the course of 14 months. The final result was a much wider, broader smile with an excellent bite. The lingual braces controlled the torque of the incisors, and the flaring of the teeth was corrected.
Conclusion
As orthodontists, we share a common belief that a great smile can increase a patient's confidence and boost their self-esteem, and it is gratifying to deliver treatments that help patients in this way. For me, the key in selecting the systems I offer in my practice is that I have a solution for everyone who walks through the door.
Subtle-looking ceramic labial braces help more budget-focused patients improve their smile, while lingual braces are an ideal solution for patients who do not want their treatment to show at all. With an esthetic answer for every patient need, I have been able to set my practice apart and help every patient achieve the smile of his or her dreams. OP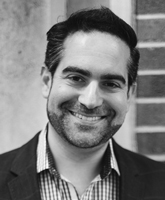 Adam Schulhof, DMD, has practices in both northern New Jersey and New York City. A graduate of Columbia University, his treatment philosophy is to create beautiful smiles while using the latest technology and cosmetic appliances. His Upper East Side location is the first in the United States limited strictly to lingual orthodontics. Schulhof has been lecturing nationally and internationally on lingual orthodontics for the last 8 years. He is currently working with several universities to create a lingual curriculum, as he truly believes it is the future of orthodontics.