New Products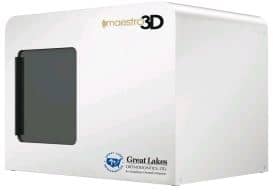 Maestro 3D Desktop Scanning System
Great Lakes Orthodontics Ltd, Tonawanda, NY, now offers the Maestro 3D Desktop Scanning System. The digital model generating system creates fully rendered 3D models from intraoral scans, bites, impressions, or existing models. The Maestro 3D includes viewing software and analytical tools that allow users to manage and edit digital STL files, perform complex measurements, create virtual bases and occlusal maps, and analyze patient cases. The system also includes a scanner and a dedicated Dell Precision computer preloaded with Easy Dental Scan, Ortho Studio, and Ortho Studio Viewer software.
Great Lakes Orthodontics
(800) 828-7626
">greatlakesortho.com
---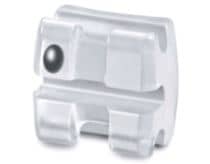 NeoLucent Plus Bracket System
Ortho Organizers, Carlsbad, Calif, has introduced the NeoLucent Plus low-profile ceramic bracket system. According to the company, NeoLucent Plus blends with the natural tooth tone for a "virtually invisible appearance." The system features a Crunch COAT™ Base, which consists of fine alumina particles bonded to the bracket base to provide a large area for adhesive bonding as well as anatomically contoured base radii.
Ortho Organizers
(800) 547-2000
">orthoorganizers.com
---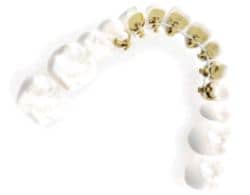 Incognito Lite Hidden Braces
3M, Monrovia, Calif, has launched Incognito™ Lite Hidden Braces, a new lingual system. Incognito Lite is designed to realign the "social six" teeth and to be used as a treatment method for mild to moderate misalignment cases that do not require the full Incognito Hidden Braces System. The lingual bracket system, which has received the international design prize, The Red Dot Award: Product Design 2012, uses the same technology as the original Incognito Hidden Braces, featuring customized brackets and robotically bent wires. Incognito Lite Braces, however, require fewer brackets and only three preselected archwires. Incognito Lite Braces are also the first Incognito Braces product that can be digitally set up using proprietary software.
3M
(800) 423-4588
3m.com
---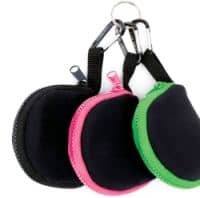 Retain-It Dental Appliance Storage Device
Les IdÉes LLC, Escondido, Calif, has introduced its Retain-It™ dental appliance storage device. Retain-It, featuring patent-pending technology, is designed to protect retainers, mouthguards, aligners, whitening products, and dental appliances. The neoprene zippered enclosure is lightweight and comes in a variety of colors and designs. Retain-It is machine washable.
Les IdÉes
(760) 466-7516
lesideesllc.com
---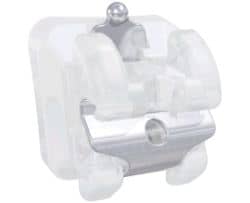 Empower Clear Braces
American Orthodontics, Sheboygan, Wis, has added Empower Clear Braces to its Empower® self-ligating brackets line. According to the company, Empower Clear are fully interactive brackets, that feature a leading edge and a ceramic injection-molded body for strength. Constructed of silver-rhodium-plated materials, the self-ligating clip is designed to blend with the bracket body. Empower Clear uses American Orthodontics' Quad Matte™ Base. The mechanical lock base incorporates alumina particles only on the base's center, giving a strong bond in the center and a weaker bond on the edge to facilitate debonding. Empower Clear is currently available in upper 5-5 and in McLaughlin, Bennett, Trevisi, or Roth prescriptions.
American Orthodontics
(800) 558-7687
americanortho.com
---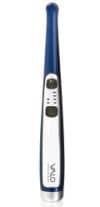 VALO Ortho Cordless Curing Light
Opal Orthodontics, South Jordan, Utah, now offers the new VALO Ortho Cordless curing light. VALO Ortho Cordless is designed for use in direct and indirect orthodontic bonding procedures, and can rest in a standard dental unit bracket or be custom-mounted using the bracket included in the kit. VALO Ortho Cordless features custom, multi-wavelength light-emitting diodes (LEDs) to produce light at 395 to 480 nm, which is capable of polymerizing all light-cured dental materials. It comes with VALO rechargeable batteries and a battery charger suitable for power outlets from 100 to 240 volts.
Opal Orthodontics
(888) 863-5883
opalorthodontics.com