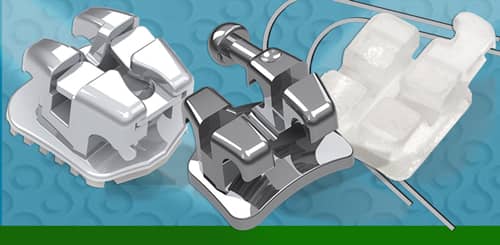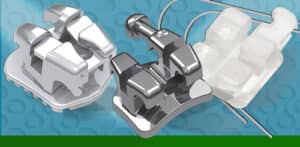 Great Lakes Orthodontics, Tonawanda, NY, has launched its own bracket line—the EasyClip+® Self-Ligating Bracket System and the BioTru™ Classic, Sapphire™, and Ceramic™ Bracket System.
The EasyClip+ Self-Ligating Bracket System can be used as fully passive, fully interactive, or a combination of both, providing a variety of treatment options. According to the company, it features a "unique" planar thermal NiTi clip that will not deform or age for the life of treatment. It is also designed for easy opening and secure engagement. The system requires no special instruments.
The BioTru Bracket System features rounded corners for patient comfort and tie-wing undercuts for easier ligation, and a low profile design. According to the company, the system is designed to allow for "excellent" bond strength.
Great Lakes is also offering BioTru archwires, buccal tubes, and auxiliary and accessory components, including NiTi springs, bite ramps, stops and hooks, ligatures, and adhesives.