Industry Insider
Easy and Efficient Image Management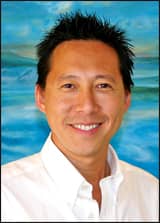 Chester H. Wang is the managing director of Dolphin Imaging & Management Solutions, Chatsworth, Calif. Wang keeps in touch with the company's customers, and lectures at conferences, schools, and private practices worldwide.
OP: How do the services your company provides make an orthodontic practice more efficient and effective?
Wang: With Dolphin® imaging and management software, the orthodontist can see and treat more patients and achieve good results. We are in constant contact with the orthodontic community to observe, firsthand, the practices' needs. We then address those needs with the most appropriate technology. Dolphin products are backed with around-the-clock, personalized technical support. They integrate with digital x-ray units, telephonic solutions, and Web applications.
OP: What does Dolphin's customer care plan include?
Wang: Dolphin's Customer Care Plan includes a 90-day performance guarantee for all purchases: If the customer is not fully satisfied after using it regularly, we'll make it right or the purchase will be refunded. It also includes automatic software updates (new software improvements are available frequently, and we deliver them electronically for a full year following initial installation) and 24/7 technical support.
OP: What makes your company's management software system different from others on the market?
Wang: Dolphin Management is a full-featured orthodontic software designed to accommodate the way today's orthodontic office operates, elevating efficiency with technology. We continually innovate new features and enhance the existing ones. Dolphin Management embraces the Internet, provides solid data security, and fully integrates with many third-party products and services. Each Dolphin Management implementation complements a practice's unique operations.
---
Invisible Braces and Clear Impressions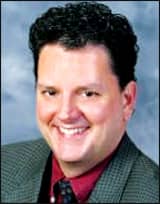 Dan Castner is the president and general manager of Lancer Orthodontics Inc, San Marcos, Calif. He has been with the company since 2003 and oversees the sales, marketing, and research and development departments.
OP: What is the most popular product that your company offers?
Castner: Our most popular products are Intrigue Alumina Brackets, OASI Titanium Anchorage Implants, Praxis, and Praxis Glide. Our fastest-growing appliance system is ibraces. This is a system sold and supported by Lingualcare and manufactured by Lancer.
OP: How are ibraces different from other invisible braces on the market?
Castner: ibraces represent the future in appliance design and manufacturing. They combine digital design and customization technology with proven laboratory bench setup standards. This combination gives the clinician a complete solution with customized pads, brackets, and wires. The best thing about ibraces is that they are completely invisible.
OP: What is the Praxis Glide System?
Castner: Praxis Glide was invented by Robert Lokar, DDS, along with many experienced self-ligation clinicians and engineers. Glide is centered on proven True-Twin Design parameters and incorporates a retro-fit clip that fits around the sides of the bracket body. The prescription is identical to our rhomboid, torque-in-base Praxis System, but with a clip feature. Bracket positioning, clip functionality, and convertibility make Glide a "Hybrid Twin" compared to other ligatures.
OP: What is the product called Blugoo?
Castner: Blugoo is a resin-based impression material that uses similar chemistry to that used by orthopedic surgeons to repair damaged vertebra and skulls. It takes a high-resolution impression using a simple A/B putty mix without any secondary wash or low-viscosity material. Once set, Blugoo becomes a permanent record that can be repoured and used over and over, if needed.