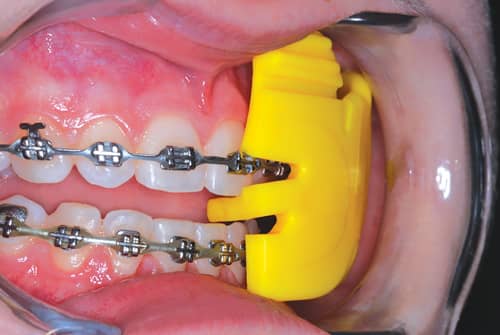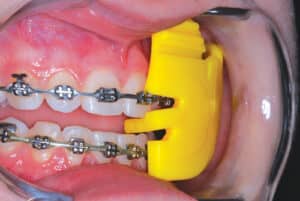 Practicon, Greenville, NC, is now offering ToothShield™, a multi-use disposable mouthguard ideal for patients with orthodontic brackets. According to the company, ToothShield is made of a soft, flexible thermoplastic elastomer and can adapt to virtually any size mouth instantly without heating.
ToothShield was developed by a pediatric practice and features patented posterior compression pads that are designed to cushion impacts and deflect angular blows. Meanwhile, the folding bit plane serves to prevent occlusal contact. The ToothShield also features large anterior vents to ensure free breathing during use.
According to Practicon, the low price of ToothShield makes it less expensive to replace an unhealthy, unsanitary mouthguard more frequently.