by Christopher Piehler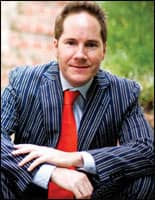 Our July issue features the most recent in our series of product usage surveys, this one delving into orthodontists' use of 3D imaging hardware and software. You can check out the complete results here, but the answer to one of our questions especially stands out in my mind.
When asked if they feel competent to read 3D images, the orthodontists who responded to our survey were split almost evenly: 44.2% replied that they feel competent to read the images themselves, while 43.3% were of the opinion that 3D images should be passed along to radiologists for analysis.
To my mind, these numbers are interesting because they are so divided. 3D imaging is a relatively new technology, and the divergence of opinion among our respondents suggests that no clear consensus has emerged about who needs to be involved in the interpretation of these images.
Just as 3D imaging adds a new dimension to what an orthodontist can see, many orthodontists I have spoken to this year are adding new dimensions to what they offer their patients.
For example, most orthodontists I know have embraced TADs in a big way. To find out how big, our September issue will have a survey about TAD usage, and I will be curious to see how our respondents deal with the process of placing anchorage devices.
Meanwhile, some orthodontists are adding dimensions to their practices by entering hitherto unknown territory such as treating sleep apnea, taking on TMJ, or offering whitening services. I even know a couple who perform jaw wiring for weight loss.
What this all adds up to is that, as more and more patients and parents view the classic "brackets and wires" treatment as a commodity, orthodontists are doing whatever they can to make their practices unique—and profitable.
Are you looking to expand the treatments you offer, or are you sticking with straightening teeth? I would love to hear from you via your favorite mode of communication.