Orthodontic Products – September 2010
Focus on Products for Patients
Sunstar Butler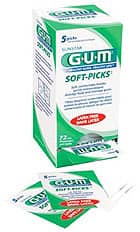 Sunstar Butler, Chicago, offers GUM® Soft-Picks® With 76 soft, flexible bristles, GUM Soft-Picks are designed to fit small interproximal spaces and remove plaque between teeth and along the gum line. They can be used for food dislodgement, on-the-go interdental cleaning, gum stimulation, orthodontic use, and implant care.
Sunstar Butler
(800) 528-8537
gumbrand.com
---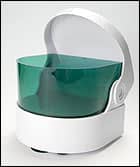 G&H Wire Co
G&H Wire Co, Franklin, Ind, offers the G&H® Cordless Sonic Cleaner. When used with Retainer Brite® cleaning tablets, it removes plaque and tartar from, and kills germs and bacteria in, nightguards, mouthguards, splints, and other removable dental appliances and retainers. The compact 3 1/2- x 4-inch cleaner operates on two AA batteries and vibrates at 6,500 waves per second to deeply clean retainers and appliances in 5 to 10 minutes. A 6-month warranty is included.
G&H Wire Co
(800) 526-1026
ghwire.com
---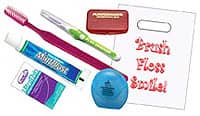 Plak Smacker
Plak Smacker, Corona, Calif, offers the Plak Smacker Orthodontic Economy Kit, which contains the following: a V-Trim toothbrush, a floss threader, 1 ounce of mint paste, 15 yards of mint floss, a soft-handle interproximal brush, wax, and a loot bag. Starting at just $1.40, this kit can be used by both teens and adults. Plak Smacker also carries a full line of orthodontic home care supplies.
Plak Smacker
(800) 558-6684
plaksmacker.com
---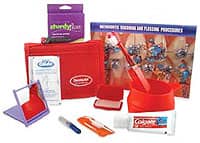 DentaKit.com
DentaKit.com, Belmont, Calif, offers the DentaKit Braces Survival Kit, which contains the following: an orthodontic travel toothbrush, toothpaste, a folding mirror, SturdyFloss, Glide Threader Floss, Pick-a-Dent, dental wax, a spiral proxi-brush, and a pop-up folding cup. Available in blue, black, or red, the kit is available for direct online patient purchase at the DentaKit.com Web site.
DentaKit.com
(877) 329-4733
dentakit.com
---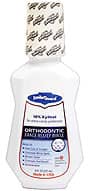 Dr. Fresh Inc
Dr. Fresh Inc, Buena Park, Calif, offers SmileGuard Orthodontic Brace Relief Rinse. The rinse was developed with 16% all-natural Xylitol in response to professional demand for an anti-cavity rinse free of alcohol, dyes, parabens, and saccharin. It offers bacteria control, cavity protection, remineralization, and whitening, as well as relief from cuts, abrasions, and canker sores.
Dr. Fresh Inc
(866) 373-7374
smile-guard.com
---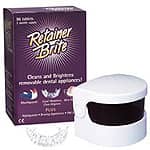 DENTSPLY Raintree Essix Glenroe
DENTSPLY Raintree Essix Glenroe, Sarasota, Fla, offers Retainer Brite® Cleaning Tablets, which can help patients present with fewer hygiene problems and save chairtime. When used with a personalized Cordless Sonic Cleaner, Retainer Brite Cleaning Tablets can help keep appliances clean and market your practice at the same time.
DENTSPLY Raintree Essix Glenroe
(800) 883-8733
essix.com
---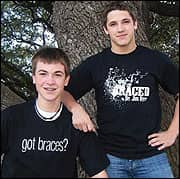 Wired Promotions
Wired Promotions, Aledo, Tex, offers custom-imprinted T-shirts, caps, hats, shorts, sweat pants, electronics, mugs, school-related and fun items, and products adorned with rhinestones to help orthodontists promote their practices. The incentives can be given to patients as rewards, on debanding day, or for other occasions.
Wired Promotions
(888) 516-9473
wiredpromo.com
---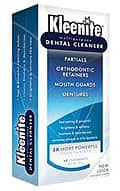 Regent Labs
Regent Labs, Deerfield Beach, Fla, offers Kleenite multipurpose dental cleansing formula for retainers, nightguards, mouthguards, Invisalign, and other removable dental appliances. The fast-acting and powerful cleanser brightens and whitens, freshens and deodorizes, removes plaque, and kills bacteria. According to the company, free patient samples and literature are available to orthodontists who wish to participate in a co-op program with their patients and have a Rite-Aid store nearby.
Regent Labs Inc
(800) USA-1525
regentlabs.com
---

ChaseHealthAdvance
ChaseHealthAdvance, Tallahassee, Fla, offers ChaseHealthAdvance financing optionsSM, which include 3- to 24-month, no-down-payment, no-interest payment plans and credit lines that can cover the cost of most orthodontic treatments. Its application and transaction process enables practices to save time managing patient financing. An online reporting tool tracks fundings, applications, and transaction status 24/7.
ChaseHealthAdvance
(888) 388-7633
AdvanceWithChase.com
---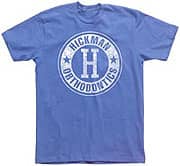 Image Market
Image Market, Omaha, Neb, offers wearable orthodontic advertising, which can be personalized with your practice's name, phone number, and location. The company can also use your current logo to create a one-of-a-kind design for your office. An array of garments for staff and clients are available, as well as free samples.
Image Market
(800) 827-8337
orthotees.com
---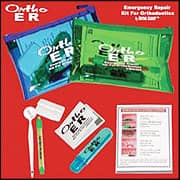 Ortho Assist
Ortho Assist, Tallahassee, Fla, offers the Ortho Emergency Repair Kit™, which includes a compact toothbrush, an easel mirror, a relief wax packet, a mouth mirror, and Softstick Wiremender, all in a brightly colored travel bag. A detailed, color-illustrated instruction sheet and the enclosed tools enable patients to make minor emergency orthodontic repairs without an unscheduled visit to your office, reducing schedule disruptions. The instruction sheet, easel mirror, and toothbrush, as well as the bag, can be imprinted with your practice logo.
Ortho Assist
(850) 668-6136
orthoassist.com
---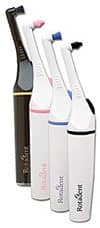 Zila
Zila, Fort Collins, Colo, offers Rotadent®, The Professional Rotary Toothbrush. According to the company, patented MicroAccess filaments on the brush tips reach deep below the gum line, between teeth, and around brackets and wires to clean away plaque and debris to prevent gingivitis. Studies have shown that the Rotadent rotary toothbrush reduces 92% of plaque in just 1 minute—twice as fast as a manual toothbrush, according to the company.
Zila
(800) 228-5595
zila.com
---

Behavioral Motivators
Behavioral Motivators, Ruidoso Downs, NM, offers Super Smiles: A Guide to Orthodontic Treatment, which is appropriate for all ages. Cartoons display proper care and treatment of orthodontic appliances so your patients get a head start from the beginning of their treatment.
Behavioral Motivators
(800) 359-1629
behavioralmotivators.com
---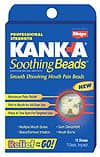 Blistex Inc
Blistex Inc, Oak Brook, Ill, offers Kank-A Soothing Beads, which are smooth balls that melt in the mouth to deliver an effective dose of benzocaine (15 mg per five-bead dose). The beads can be rolled around the mouth for all-over relief or held in one place for concentrated treatment of specific sore spots. Each dose is individually packaged so your patients can always have one handy when pain flares up.
Blistex Inc
(800) 837-1800
blistex.com/other-blistex-brands/kank-a
---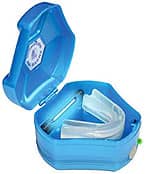 Henry Schein Dental
Henry Schein Dental, Melville, NY, offers NatureZone.™ The NatureZone Purification Chamber utilizes a combination of ultraviolet light and ozone ions to disinfect, sanitize, and deodorize removable oral appliances such as mouthguards, nightguards, retainers, whitening trays, and powered toothbrush heads. In one 3-minute cycle, NatureZone kills 99.99% of pathogens including Staph, MRSA, Salmonella, E. coli, Strep, and others. NatureZone uses no messy liquids, astringents, or tablets, and has an 8,000-hour bulb life.
Henry Schein Dental
(800) 372-4346
henryscheindental.com
---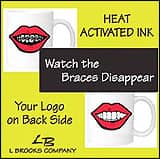 L Brooks Co
L Brooks Co, Tallahassee, Fla, offers an 11-ounce mug featuring a photo of braces in heat-activated ink that disappear to reveal a straightened smile when a hot beverage is poured into the mug. Your practice's logo can be placed on its opposite side.
L Brooks Co
(850) 668-6136
lbrookscompany.com
---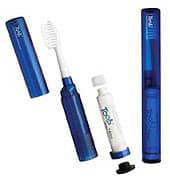 Aurelle
Aurelle, Mississauga, NY, offers the Toob™ Brush, which combines a toothbrush and toothpaste into one compact design. A refillable tube is inserted into the toothbrush handle, which can be filled with your patients' choice of toothpaste. The TSA-allowed brush (for carry-on luggage) can be custom-printed with your logo and graphics, and it is available in blue, aqua, black, cranberry, plum, and ice.
Aurelle
(888) 970-2001
yourhealthysmile.com
---

Paradise Dental Supplies Inc
Paradise Dental Supplies Inc, Riverside, Calif, introduces The Easy Fold toothbrush, which has a narrow V-Trim with a fold-in-and-out proxy brush on the opposite end. The spiral brush goes under the wire to clean plaque from the enamel under the wire and around the bracket. The toothbrush has .006-inch-diameter bristles and a rubber handle for a firm grip.
Paradise Dental Supplies Inc
(888) 774-0644
paradisedentalsupplies.net
---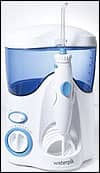 Water Pik Inc
Water Pik Inc, Fort Collins, Colo, offers the Waterpik® Ultra Water Flosser, which can be an effective alternative to string dental floss for removing plaque biofilm and reducing gingival bleeding and inflammation. It includes an Orthodontic Tip with a tapered brush on the end that can simultaneously irrigate and brush around teeth, brackets, and archwires.
Water Pik
(800) 525-2020
waterpik.com
---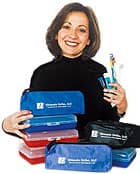 Ultimate Ortho
Ultimate Ortho, Grand Junction, Colo, offers its Ultimate Orthodontic Care Kits, which include hygiene products and instructions on the contents' proper usage. The kits come packaged in small nylon bags, fanny packs, or plastic boxes. Each kit comes labeled with your practice's information and logo at no additional charge. The kits can be customized to meet your patients' needs.
Ultimate Ortho LLC
(888) 678-4619
/b>
---

Smile!
Smile!, Novato, Calif, offers the Tooth Token® Patient Reward Program, which includes metal tokens and acrylic token banks that are customized for your practice, as well as a turnkey starter kit.
Smile!
(888) 227-3735
smile2succeed.com
---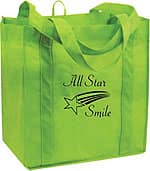 Honeysuckle Creations
Honeysuckle Creations, Urbana, Ohio, offers orthodontists a way to "go green" via its line of recycled products, which includes the Reusable Tote Bag. The 12- x 12-inch bag has an 8-inch gusset. It is tear-resistant and water-repellent. It is available in black, pink, lime green, navy, royal, purple, red, teal, gold, and forest green. The bag can feature your one-color personal imprint at no extra charge.
Honeysuckle Creations
(800) 487-9325
honeysucklecreations.com
---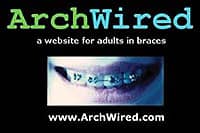 ArchWired.com
ArchWired.com, Belmont, Calif, is a free Web site geared toward adults, older teens, and parents of children in braces. The site features tips on topics such as spacers, power chains, extractions, orthodontic appliances, and retainers and other postorthodontic issues. ArchWired.com is also a global interactive Web community featuring orthodontic stories and tips from patients around the world, as well as the Metal Mouth Message Board. Participating by writing an article or offering advice on the message board is free. Input from dental professionals is welcomed and encouraged.
ArchWired.com
(877) 329-4733
archwired.com.