by Christopher Piehler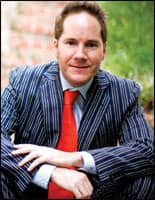 At a time of year when many people are sheepishly abandoning their New Year's resolutions, we here at Orthodontic Products are putting ours in print. That's why our first issue of 2011 brings editorial changes designed to better deliver practical solutions for orthodontists.
First, our revamped and renamed new product section, now bearing the no-nonsense title "New Products," highlights our ongoing devotion to being your source for the latest products that might be of use in your practice. But just because we are embracing the new doesn't mean we are abandoning the tried and true. For those of you who are looking for a side-by-side comparison of many products in a certain category, we offer our "Focus on…" chart, which this month features wires of all shapes, sizes, and alloys.
This issue also marks the launch of our editorial series "The Future of Orthodontics." The brainchild of Editorial Advisory Board member Orhan C. Tuncay, DMD, the series will take a decidedly practical look at the future. Rather than speculating about what new orthodontic technologies might appear in the coming decades, our year-long investigation will examine cutting-edge technologies and practices with the goal of answering one key question: "What is it, and how can it help my practice?" Photo by Jen O'Sullivan Photography

Join the conversation by .
The series begins with an article by Aaron Molen, DDS, MS, on the topic of cloud computing. What is cloud computing, you ask? You'll have to read the article to get all the details, but I can say that it's a technology with the potential to change the way you practice—and which many of you may already be using without knowing it.
One last note on the future. We recently did a survey of our readers, and one of the questions we asked was when you thought the economy was going to get better for your practice. Fully 73% of you expected the financial situation to improve in the coming year. So I think it's fair to say that, for Orthodontic Products and for the vast majority of orthodontic practices across the country, the future is looking bright.
Christopher Piehler
/p>