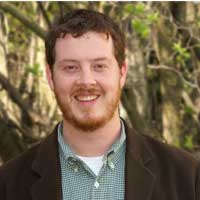 Wade A. Huntsman is director of marketing at American Orthodontics, Sheboygan Wis. Prior to joining American Orthodontics, he managed Hu-Friedy's worldwide orthodontic business.
OP: What is your most popular bracket?
Huntsman: We have had a great deal of success with our Radiance pure sapphire bracket. The Radiance bracket is completely clear and has our patented Quad-Matte base, which provides balance in debonding. I appreciate that orthodontists hear a lot of product claims, but seeing is believing with this bracket.
OP: How does Vision LP compare to other self-ligating systems?
Huntsman: Unlike other companies that offer self-ligation, American Orthodontics does not say you have to use interactive or you have to use passive—we are not the orthodontist, we are the manufacturer. Vision LP is a fully passive system for super-low-friction mechanics. We also have T3, which is an interactive system that engages the wire late in treatment for optimal control. Vision LP features an open/close mechanism. With the entire opening mechanism on the labial surface of the bracket, the patient is able to brush away debris that may cause the door to bind late in treatment, as is common in other self-ligating systems.
OP: How does the pronounced developmental groove on the LP tubes increase bonding accuracy?
Huntsman: The developmental groove on all low-profile (LP) direct bond tubes fits between the mesial and buccal cusp of the first molar, allowing accurate placement. Equally important, the pad radius mimics the contour of the clinical crown for a glovelike fit each time.
OP: Does your company offer training or seminars?
Huntsman: Yes. This year, we have a number of seminars on a range of topics: from Vision LP Passive SL, T3 Interactive SL, Aarhus Mini-Screws, Bowman/Butterfly Product Series, to Wired for Success (which is a special program that teaches residents how to move from university to practice).
OP: According to your Web site, American Orthodontics began manufacturing orthodontic supplies in 1968. What, in your opinion, contributes to your success?
Huntsman: Since 1968, American Orthodontics has focused on three things: quality, service, and value. More than 95% of our products are manufactured in Wisconsin. Because our products are American-made with our engineers on-site, we are able to maintain quality. Being local also makes it possible for us to turn custom orders around in 48 hours or less. Maintaining local control also allows us to keep costs down.