The latest products to join American Orthodontics BracePaste adhesive line build on the line's success, offering a new color change option and band cement
American Orthodontics recently released two new bonding products in the BracePaste adhesive line: BracePaste Color Change and BracePaste Band and Build LC. As the company sees it, adding a color change option was the obvious progression for the line, while a band cement gave customers what they were asking for. Orthodontic Products spoke to Lindsey Cadoo, product manager, to learn more.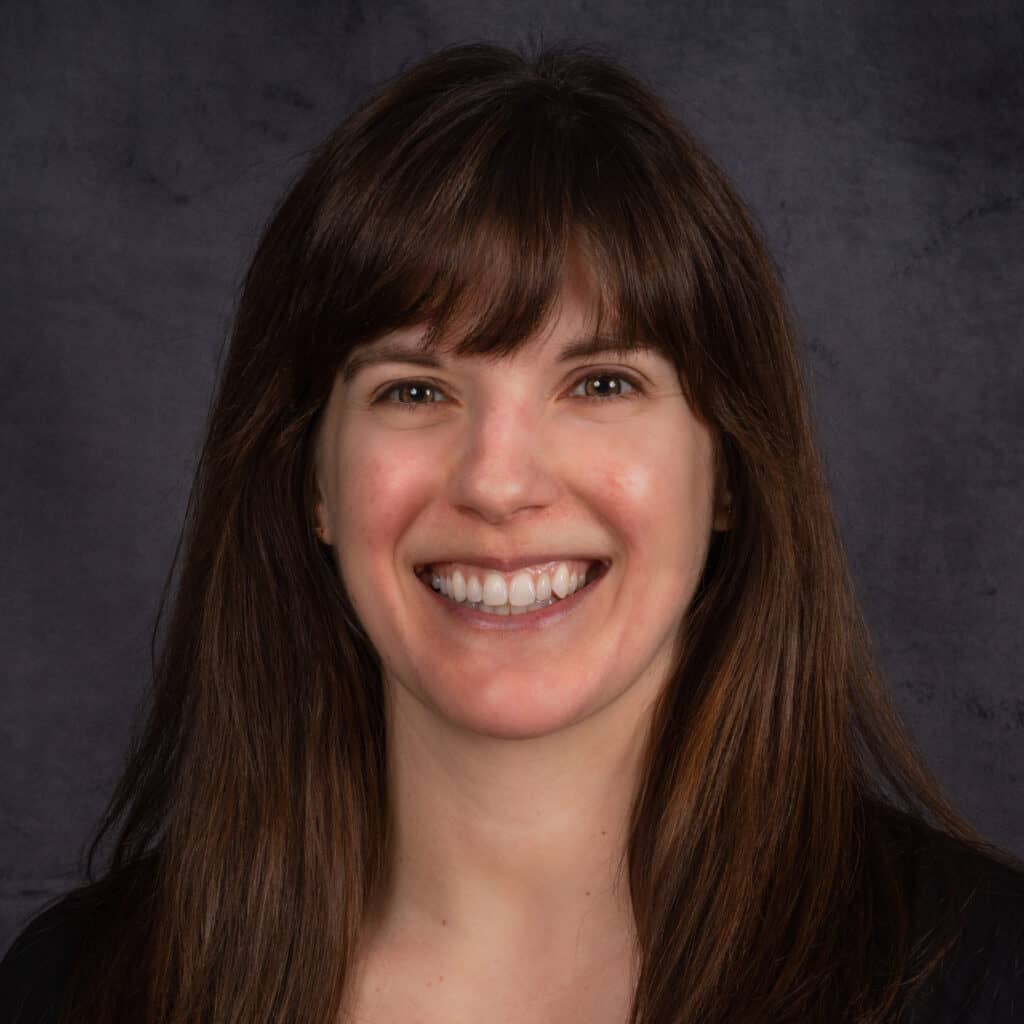 Orthodontic Products: What was the motivation for these new products?
Lindsey Cadoo: We have been extremely happy with the success of BracePaste over the last 3 years and adding a color change option was the next obvious choice. We have many loyal BracePaste users who have expressed interest in a band cement as well so it made sense for us also. We are always striving to be the resource for clinicians by providing quality products which are an easy transition.
OP: BracePaste Color Change has a similar feel and workability of the original BracePaste, but how does it go beyond that product?
Cadoo: The advantage to BracePaste Color change is the purple color of the adhesive. It makes cleaning up flash much easier. Once light cured, the color diminishes. Like BracePaste, the adhesive fluoresces under UV light at debond to assist with cleanup. This eliminates the patient returning to the office to have that pesky piece of adhesive removed that they can feel, but cannot be seen.
OP: With BracePaste Band and Build LC the focus is on bonding molar bands. How should orthodontists employ this product?
Cadoo: It's a pretty straightforward protocol for bonding bands. The clinician just needs to apply the Band & Build to the inside of the band, seat the band to the desired tooth and then remove flash and light cure for 3 seconds per cusp. The product is bright blue in color so it is very easy to see and the feedback so far has been that it is extremely easy to clean up.
OP: How are each of the products packaged?
Cadoo: Our BracePaste and BracePaste Color Change are available in single syringe, two packs, four packs, and carpules. The Band & Build LC is available as a single syringe, two packs, and four packs.
OP: What's next for the BracePaste product line?
Cadoo: We plan to continue to develop the BracePaste adhesive line as one of our flagship products and do have a few things up our sleeve that are currently in development.
---
Graham Jones, DDS, MSD, who is in private practice in Washington state, is an American Orthodontics key expert and has used the BracePaste product line in his practice for several years. Recently, he incorporated the BracePaste Color Change product into his repertoire. Orthodontic Products asked him to share how the BracePaste product line has impacted his bonding protocol and bond failure rate.
If you're like most orthodontists, you are particular—perhaps even somewhat religious—about your bonding protocol. Loose brackets are a major disturbance to your day and your patients' treatment. When something goes wrong with bonding, it is embarrassing and often times the patients look at us as if we did something wrong. Have you ever heard "your glue doesn't work" or "I never had a loose bracket at our old orthodontist." Even if neither of those statements is completely accurate, it's the perception that you might not be as good as you should be at bonding and the emotions that follow—guilt, shame, defensiveness—are what lead to the superstitions we tend to develop around our bonding protocols. Once we find something that seems to work well, we are very hesitant to change anything about it.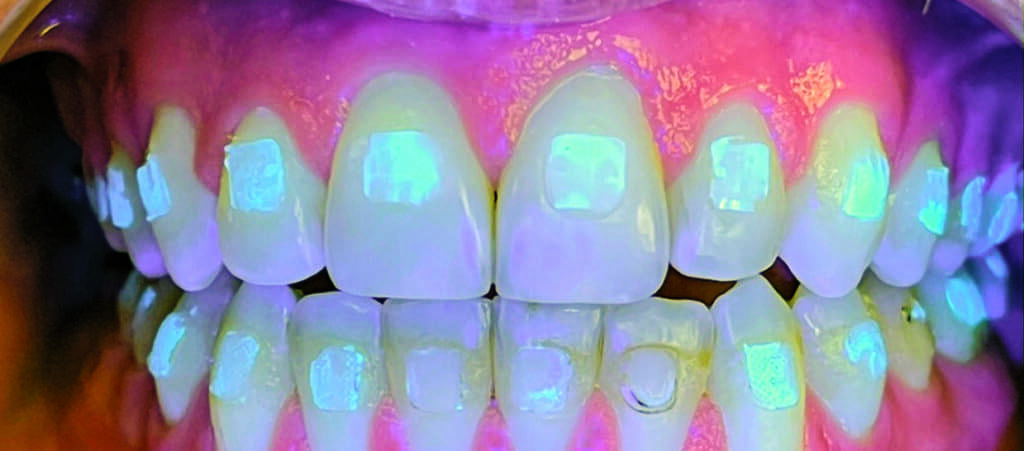 So when I was asked to try BracePaste by American Orthodontics, I was hesitant and cautious about it. I dipped a toe into the water before slowly wading in, the same way one would wade into a cold pool. What was I hoping to achieve from switching adhesives?
Nothing.
I mean that in the kindest of ways. I was hoping for no major changes in my bonding protocol, loose bracket rate, and clean up. I felt I had already dialed in my bonding to an acceptable level and I did not want to rock the boat. None of us wants to be up at night wondering if the brackets we bonded that day will stay on.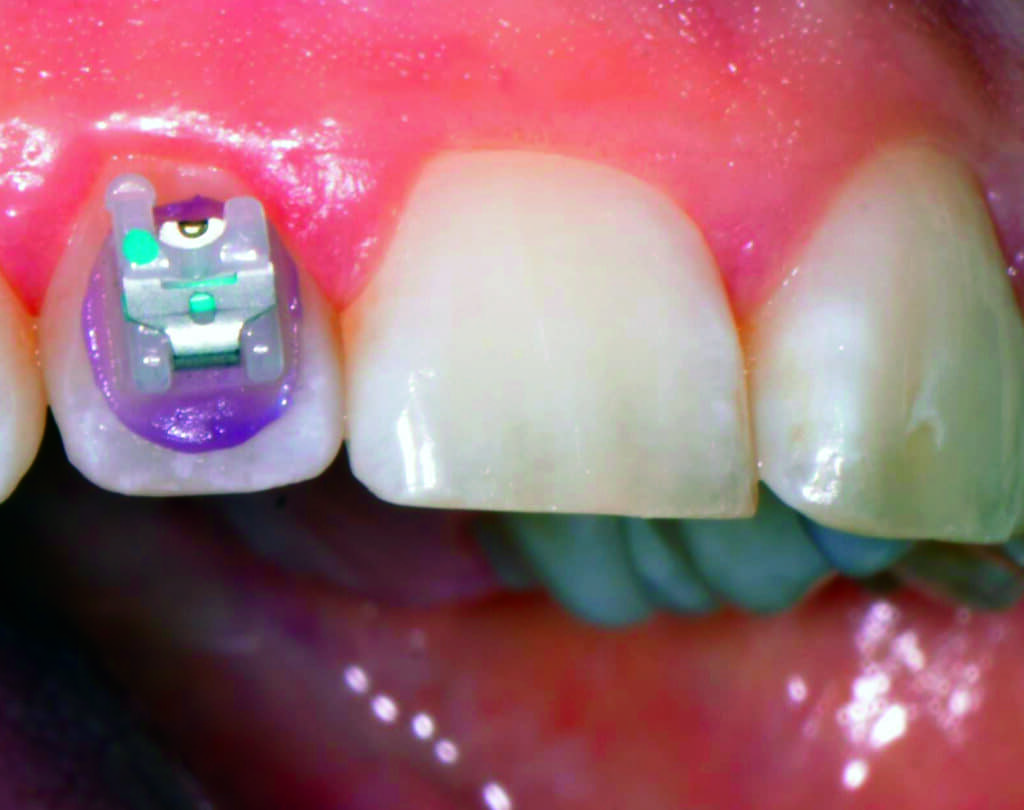 What I found during my switch to BracePaste was exactly what I had hoped for: Nothing. No disruption to my bonding protocols and no increase in bond failures. That in and of itself is a success. But there are some additional benefits I realized are worth talking about:
BracePaste is inexpensive. Orthodontists go through a lot of adhesive day to day. About half of it is thrown away when we remove flash and the other half is removed at the end of treatment. It is a disposable product, so the fact that BracePaste costs about half of what the leading bonding adhesive costs is a big plus. In addition to that, if you are an American Orthodontics customer who accumulates Partner Points, you can use your points on BracePaste that makes it even more economic.
The consistency is similar to most other popular bracket adhesives and homogenous across batches. So switching adhesives was easy. I indirect bond my cases and so I was a bit concerned about how it would survive the IDB process, but it has worked well over the last 2 years or so that I've been using it. I did not have to change any of my other bonding supplies—etch, primer, sealant, etc—BracePaste is compatible with all other bisGMA based bonding products and brands.
A new addition to the BracePaste line is BracePaste Color Change, which I very much appreciate. It changes from a light purple to nearly clear once it is cured, which is extremely helpful in cleaning up flash prior to curing. This is especially helpful with self-ligating brackets (so that I can make sure there is no adhesive that will interfere with doors opening and closing smoothly) and ceramic brackets, where translucent adhesive can be hard to differentiate against a clear bracket. I use BracePaste Color Change exclusively now and have noticed no difference in bond strength or bracket breakage anecdotally.
BracePaste and BracePaste Color Change will fluoresce under UV light. This is a nice feature that helps identify any residual adhesive left behind at clean up. In practices where assistants can remove adhesive with hand and/or rotary instruments, the UV fluorescence feature can be extremely helpful in training assistants how to properly remove adhesive safely and how to check for residual adhesive after clean-up. I have a number of UV flashlights and even head lamps (inexpensive on amazon.com) that we use at debond to identify adhesive and safely remove it.
Ultimately, BracePaste has been as good or better than any bracket adhesive I've used at this point in my career, but at a great price point and some nice features that improve cleanup, at both bonding and debond. It works with both direct and indirect bonding and should prove to be a hassle-free transition for orthodontists trepidatious about altering their bonding armamentarium. OP