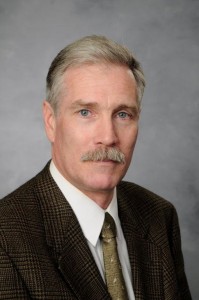 The ADA Foundation (ADAF), Chicago, has named Thomas C. Hart, DDS, PhD, as the new director of its Dr Anthony Volpe Research Center (VRC), beginning on April 2, 2015.
Formerly known as the Paffenbarger Research Center, the VRC laboratory facility is operated by the ADA Foundation and has been located on the grounds of the National Institute of Standards and Technology—a federal government research campus—since 1928. Previously operated by the ADA and then jointly by the ADA and the ADA Foundation, the lab conducts research in biomaterial and tissue engineering technologies.
Hart currently serves as professor of periodontics and director of craniofacial population sciences research at the University of Illinois at Chicago College of Dentistry. He also serves as the chair of the ADA Council on Scientific Affairs. He earned an undergraduate degree in biology from the University of Virginia and a DDS degree from Emory University in Atlanta, and later, a PhD in human genetics from Virginia Commonwealth University.
In addition to his substantial academic and research experience, Hart has clinical experience as a practicing dentist in one of the largest dental practices in North Carolina, located in Winston-Salem. He also has extensive experience working at the National Institute of Dental and Craniofacial Research: he served as chief of its human craniofacial genetics section from 2003 to 2010, and as clinical director from 2003 to 2008.