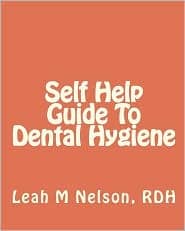 Leah M. Nelson, RDH, has published the book Self Help Guide to Dental Hygiene. Nelson has been a dental hygienist for almost 20 years, and the book sets out to answer questions she has gotten from patients during her career.
The book includes answers to questions about oral issues that can develop, definitions of dental insurance codes, and explanations of how to use oral hygiene products. It is illustrated with photos as well as x-rays of many oral subjects.
The book is available at Amazon and Barnes & Noble.