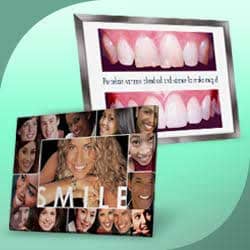 SmartPractice®, Phoenix, Ariz, has expanded its Dental Wall Art styles to include canvas, acrylic, and brushed metal. The wall art features popular advances in dental technology, techniques, and aesthetics.
The art can be hung in reception areas and treatment rooms to create an appealing atmosphere and maximize patient exposure to the latest procedures. It is available framed or unframed.
SmartPractice offers a variety of clinical, cosmetic, and before and after images. Each comes in an assortment of sizes and frame options. In addition, the company provides custom designs for offices looking to customize their Dental Wall Art to reflect their unique brand and offerings. Custom Wall Art allows dental professionals to show evidence of their own successes to support effective treatment presentations.