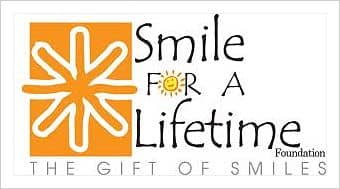 The Smile for a Lifetime Foundation (S4L) has partnered with Boys & Girls Club of America (BGCA) to help S4L chapters throughout North America find qualified applicants for their local orthodontic scholarship programs. Through S4L's partnership with BGCA, young people who are served by some 4,000 community-based Clubs across the country will have the opportunity to learn about S4L and apply for its orthodontic treatment scholarships.
"Boys & Girls Clubs of America is dedicated to introducing the young people we serve to life-enhancing programs to help them develop self-confidence and reach their full potential as productive, responsible citizens," said Sharon Hemphill, senior director of health and life skills for BGCA. "The gift of a smile can transform a child's life. By working with Smile for a Lifetime, we will be able to offer Club members the opportunity to receive free braces and most importantly, a beautiful, long-lasting smile."
S4L scholarships are funded through local orthodontists and primary sponsor Ormco Corp, Orange, Calif. Ormco provides the orthodontist with the braces used for treating each S4L scholarship recipient.