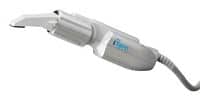 Straumann, Andover, Mass, has begun marketing the iTero intraoral scanning system from Cadent, Carlstadt, NJ. The companies signed a nonexclusive agreement covering distribution in North America.
The iTero system enables orthodontists to create a powder-free, 3D image of a patient's teeth.
In 2010, Straumann entered into an agreement with Cadent to integrate the iTero scan data with Straumann's CAD/CAM system. This allows dental labs to receive digital impressions without having to create a stone model. Straumann has announced new functionality to allow iTero customers to take implant-level impressions with the Straumann IntraOral Scan Body and digitally send them to the Straumann CARES Scan CS2 (CAD/CAM system).
Straumann is also the exclusive distributor of the iTero system in Europe.