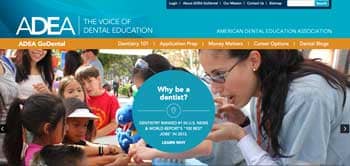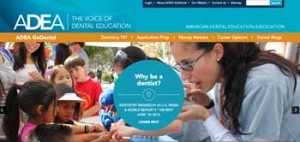 The American Dental Education Association (ADEA), Washington, DC, recently launched a new website, ADEA GoDental, intended to provide students considering a career in dentistry or dental hygiene the information and guidance they need to apply to programs, graduate, and have success in their careers.
ADEA GoDental features intuitive navigation, a modern design, customized information for students interested in dentistry and dental hygiene and dedicated resources for health professions advisors. One goal of the site is to be able to reach a more diverse student population.
Students and advisors can access the website's new interactive map highlighting all US public and private dental schools, an overview of the history of dentistry, compelling reasons to pursue a career as a dentist or dental hygienist, and financial planning resources such as the AAMC/ADEA Dental Loan Organizer and Calculator.