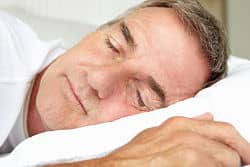 Sleep Group Solutions, Hollywood, Fla, will offer its Dental Sleep Medicine Seminar at various locations around the country in February and March.
The 2-day seminar will be held February 15 to 16, 2013, in Charlotte, NC, led by Michael Hnat, DMD; February 16 to 17, 2013, in Detroit, led by Dan Tache, DMD; and February 22 to 23, 2013, in Memphis, Tenn, led by Hnat, and in Philadelphia, led by Jerome Gildner, DDS.
The seminar will also be held in Chicago; Grand Rapids, Mich; Los Angeles; Rochester, NY; Newark, NJ; Houston; and Seattle in March.
The seminar provides an introduction to sleep medicine, including sleep stages and disorders, as well as sleep apnea prevalence. The course includes a dental sleep medicine step-by-step protocol flow chart and hands on opportunities with oral appliances including TAP, Respire, EMA, and SilentNight. Information on medical insurance billing is also included.
For more information about this and other orthodontic companies, visit our Market Guide.