Consumers want to know they will like your practice before signing on for orthodontic treatment. Here are three ways to improve your practice's likability.
By Roger P. Levin, DDS
One of the hidden factors of orthodontic practice success is likability. This is not a topic that is normally covered in seminars or articles, and yet it is one of the most important factors in the success of many orthodontic practices. Today's consumer, with access to internet research and reviews, is looking for many factors in orthodontics ranging from quality to fees. But they are also looking to see if they will like the practice.
Three ways to improve likability
Building likability is the same process as building muscles in the gym. You must work at it continuously, practice it, and continue to improve it. Orthodontic practices can build likeability using a number of different strategic approaches and here are three that may be beneficial.
1. Greet every patient with warmth and enthusiasm.
Orthodontic practices are very busy places; sometimes they can even be chaotic—especially during peak hours. Parents regularly enter reception without even being acknowledged and sometimes are acknowledged only with the wave of a hand. Instead, make it a point to give a positive and enthusiastic greeting to every patient or parent that enters the office every day, every time.
2. Compliment every parent and/or patient
Dale Carnegie had it right in his landmark book How to Win Friends and Influence People. He talked about giving sincere compliments and how much they are appreciated, and he was right. It is a simple, but powerful technique to give every patient and parent a compliment. This habit has tremendous ramifications regarding likability. When you are nice to people, give praise, and sound positive, they automatically gravitate to you and like you more.
3. Keep the energy high
An orthodontic practice with a high energy orthodontist and team comes across as more likable. It is a simple reality that when people like you they trust you and when they trust you, they either buy from you or are glad they bought from you. Orthodontic practices are no different. People are not generally judging the quality of care along the way. They judge the overall experience, which influences their judgment of quality of care. The higher the energy the more likable the doctor and team—and that is a powerful factor in creating goodwill and positive feelings.
Likability is one of the hidden factors that is key to orthodontic practice success. A positive orthodontist with a friendly staff goes a long way toward attracting more referrals, more starts, and higher practice production. OP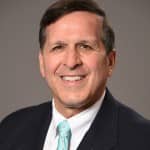 Roger P. Levin, DDS, is the CEO and founder of Levin Group, a leading practice management consulting firm that has worked with over 30,000 practices to increase production. A recognized expert on orthodontic practice management and marketing, he has written 67 books and over 4,000 articles and regularly presents seminars in the United States and around the world. To contact Levin or to join the 40,000 dental professionals who receive his Ortho Practice Production Tip of the Day, visit levingroup.com or email [email protected].
Photo 30298113 © Jakub Jirsak | Dreamstime.com