Claudia L. Cruz, DDS, MPH, MS, sees innovative advances firsthand working in her role at Columbia University. With SoftSmile's VISION software, she sees the innovations now available to aligner treatment planning.
By Greg Thompson
Claudia L. Cruz, DDS, MPH, MS, has come a long way, literally and figuratively. Born in Colombia, Cruz graduated from dental school in Bogota before moving 2,800 miles south to Argentina, earning her first orthodontics certificate as a specialist from the Argentinean Society of Orthodontics and a Fellowship in Craniofacial at Maimonides University in Buenos Aires.
Fluent in Spanish, English, and some Italian, the next move took Cruz to the bustle of the northeastern United States where her considerable training and remarkable problem-solving skills found a home at New York University (NYU). She served as a full-time clinical assistant professor in the Orthodontics Department at NYU for a decade before attending Columbia University College of Dental Medicine for additional studies in dental public health with a fellowship in primary care. At Columbia she earned her Master of Science degree in Orthodontics and Dentofacial Orthopedics.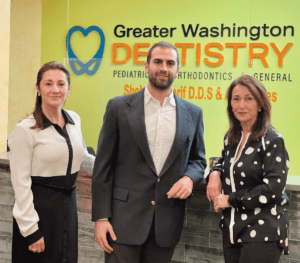 From there, Cruz has served as mentor for dual-degree DDS/MPH students and as an ad-hoc consultant to the research department at Columbia. Now, while practicing at Greater Washington Dentistry, a joint pediatric and orthodontic group practice with two locations in Fairfax, Va, Cruz combines technology and a passion for the profession to improve outcomes and access to care.
"My personal orthodontist's professional care and attention to detail sparked my interest," Cruz remembers. "I suffered a delayed eruption of one of my permanent teeth that brought me into orthodontic care during my teenage years. Biology, anatomy, and physics were my favorite subjects in high school—which all went toward building my interest in the dental field. Once in dental school, I shadowed my orthodontist, solidifying my interest in orthodontics."
Myriad of Treatment Possibilities
Much like her journey to teaching posts in academia, in faculty practice in Greenwich Village, or at school-based clinics in northern Manhattan and eventually to Virginia for private practice—the path toward a successful smile is often filled with surprises. There are multiple ways to arrive at the desired destination, and Cruz describes the challenge as a Rubik's Cube of sorts that has basic principles and a logical order.
"There are myriad possibilities [when it comes to] interceptive treatment, growth modification, and helping patients avoid invasive procedures," she explains. "We contribute long-lasting dental health to communities through the benefits of orthodontics, and that is extremely rewarding and fulfilling. I enjoy my interactions with patients, in helping people look and feel their best."
The Value of Mentors
Cruz's journey, whether the one that brought her from Colombia to the United States via Argentina or her academic one, came with the help of mentors who Cruz poetically refers to as "the masters of craft, the champions of my cause, the co-pilots, the anchors, and the reverse mentors." All of that, plus a bit of good luck and a lot of hard work, have paved the way toward a satisfying career.
"I consider myself a fortunate person," Cruz reflects. "I've had the privilege to work and learn from some of the best and brightest people in orthodontics and dental public health. I am honored to call them my friends and colleagues—including Dr Julia Harfin, chairman of the orthodontic program at Maimonides University in Buenos Aires, Argentina, an influential leader in early treatment, interdisciplinary treatment, and lingual orthodontics. She fueled my lifelong love of learning and was the first to introduce me to the work of some of the most iconic figures in orthodontics."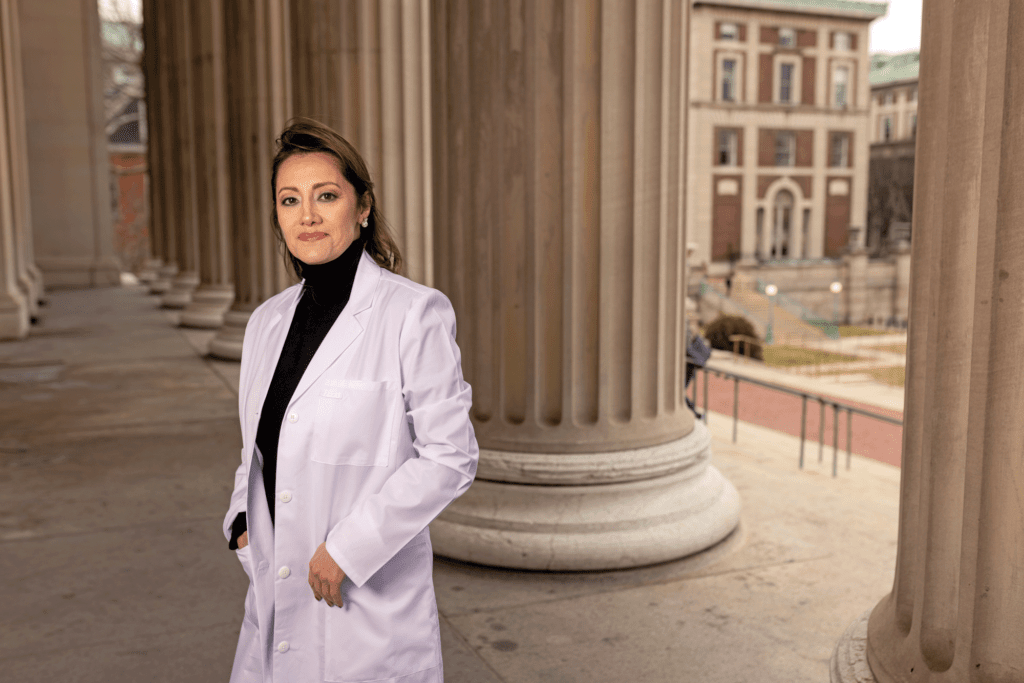 Seeing Innovative Advances Firsthand
Some of Cruz's most significant lessons grew from her experiences at NYU and Columbia University where she saw innovative advances firsthand while working and collaborating with scientists, clinicians, and national and international leaders in orthodontics and other disciplines. All of them sparked a curiosity to look at different facets of the profession, including the need to care for, nurture, and develop the minds and talents of the next generation of orthodontists.
One particularly memorable experience at NYU occurred when Cruz was charged with helping students develop discipline and consistency with a specific orthodontic technique. Cruz explains: "I was in charge of implementing The Alexander Technique, which led me to meet and see one of the best American clinicians in action: Dr Wick Alexander. As his guest lecturer while presenting our NYU cases in Italy and Croatia, I witnessed the high-quality, consistent, stable case results of the Alexander study club's fellows worldwide. Wick Alexander taught me his work philosophy that effort equals results and the value of cultivating knowledge and camaraderie to strengthen our practices."
At Columbia University, Cruz gained a hands-on perspective and an appreciation for interdisciplinary and inter-professional collaborations. With the help of colleagues Dr Sunil Wadhwa and Dr Jing Chen in the Orthodontic Department, and Dr Burton Edelstein, professor of Dental Medicine and Health Policy, Cruz learned that there is more to being a good clinician, scientist, or academic.
"Dr Edelstein, a recognized pioneer who firmly established pediatric oral health as an essential issue for policymakers in America, was the champion of my cause. He guided me to modeling an orthodontic benefit that impacts a patient's oral health and access to affordable quality care," Cruz says. "The mentees, [or] the 'reverse mentors' [as I call them] that keep my perspectives fresh and relevant, are significant in my growth as I've learned that sometimes a teacher becomes a student…but the immense impact in my professional life comes from my anchors, my family, who support me unconditionally. As a family, we go by perseverance and hard work as the formula for success."
Big Data in Orthodontics
Big data analytics is underused in orthodontics, but it's a concept that has captured Cruz's attention as she's traversed two continents. As Cruz puts it, big data analytics in medicine "allows the combination of thousands of parameters, unique to a patient, that provide early detection and prevent risks."
A form of artificial intelligence (AI), big data demonstrates potential to create real-time solutions to assist the dental and orthodontic fields. Cruz contends that while the use of the technology is in its infancy in dentistry, it holds promise.
"AI increases sensitivity and specificity in imaging diagnosis in several conditions, from syndrome diagnosis to caries detection," she says. "However, AI overlooks the existence of oral diseases. Besides the recent advancements in orthodontics, for instance, AI doesn't fully integrate facial analysis in its algorithms or assess the impact of some functional issues in treatment."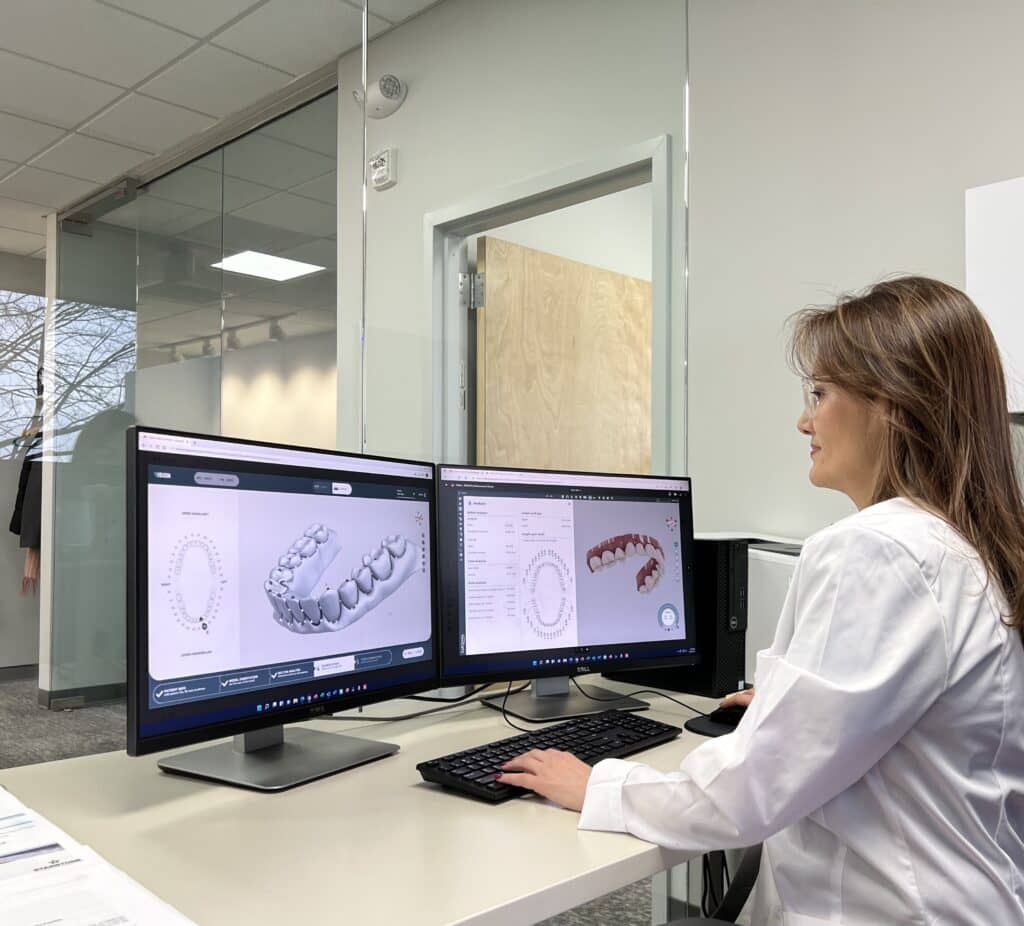 Combining Big Data with Outcomes
Since the profession is moving toward a value-based system centered around patient experiences and outcomes, Cruz believes orthodontists "must be armed with best practices to become a more reliable data-driven profession and provide care that considers the individual patient."
With these two concepts firmly in mind, Cruz met with a company called SoftSmile in 2018 when the founders, which include an orthodontist, presented their research at Columbia University. Their research centered around an aligner treatment planning software called VISION. Cruz was impressed with the depth of research and technical expertise demonstrated in the software. For example, the product demonstrated capabilities such as data visualization of roots and TMJ, which is still an unusual feature.
An Upgraded Aligner Treatment Planning Software Option from SoftSmile
VISION launched in late 2019, and made its debut at the 2020 American Association of Orthodontists Annual Session. Since then, it has experienced strong growth. The SoftSmile team has grown from its three co-founders to 40 skilled professionals working globally for the tech company. The pandemic slowed market plans, but this allowed additional improvements to strengthen relations with established manufacturers and secure partnerships with leading dental companies.
In December, an upgraded version was exhibited at the Greater New York Dental Meeting. And in January, the product received FDA 510(k) clearance and now is ready to begin licensing to doctors.
Cruz, who now serves as SoftSmile's clinical advisor, describes VISION software as an automated treatment planner based on actual real-time stress calculation and biomechanical principles.
"VISION provides a complete set of data, calculates actual forces and stress, analyzes the length of roots and the width of crowns, and even the density of the plastic material," she says. "VISION also integrates a dynamic virtual articulator, a nice feature that ensures doctors can establish functional occlusion. VISION's use of point clouds to maximize speed and precision makes the models rendered by AI more accurate. And VISION features intuitive and comprehensive staging, automatic IPR, and group movement with flexibility for the treatment strategy."
According to Cruz, most treatment planning software options lack features that enable doctors to achieve better precision. She explains that VISION cultivates "an intuitive process that does not require a lot of manual work during treatment planning or ongoing adjustments during treatment, and the software's AI algorithms eliminate various factors contributing to errors during appliance manufacturing.
"What sets VISION apart from the rest is the way it opens the possibility for doctors to provide patients with the highest quality clear aligner treatment at a fraction of the cost of what major brands are currently offering."
With SoftSmile Result Matches Planned Treatment
This is not a simple software solution. As Cruz describes it, SoftSmile's proprietary software VISION is a robust solution. She notes that each step of the software is protected by a patent. So far, VISION has over 40 patents and 50 pending.
Along with efficiency and speed, VISION gives doctors and patients more assurance that the actual result will match the planned treatment. It's designed to be timely and cost efficient with both the ability to print in-house or outsource clear aligner printing. This all goes a long way to help orthodontists scale and grow their practice at their own pace.
"The beauty of VISION's interface, and the way it combines functionality and aesthetics, is by far more realistic than any current software," Cruz adds. "Visualization of the data is state of the art, and for orthodontists it is not only a matter of aesthetics, it's a matter of precision, limiting adverse effects. Better visualization means higher accuracy." OP
Greg Thompson is a freelance writer for Orthodontic Products.