With the Axeos 3D/2D imaging system and Schick AE intraoral sensors, the company aims to set a new standard for extra oral and intraoral imaging.
Dentsply Sirona introduced two new and reimagined imaging solutions—the Axeos 3D/2D imaging system and Schick AE intraoral sensors.
Axeos 3D/2D
According to the company, the Axeos 3D/2D imaging system, the recipient of the Red Dot Award for Production Design 2020, offers enhanced clinical confidence, smart connectivity, and an exceptional experience, with the largest field of view of any Dentsply Sirona 3D/2D system. Axeos uses intelligent low dose exposure to capture high-quality images while providing features to enhance patient comfort, including smart height adjustment and quick scan times.
Axeos uses Sidexis 4 and reportedly integrates with more than 250 practice management software systems and multiple treatment planning software like SICAT Implant, SICAT Endo, SICAT Function and SICAT Air.
Schick AE Intraoral Sensors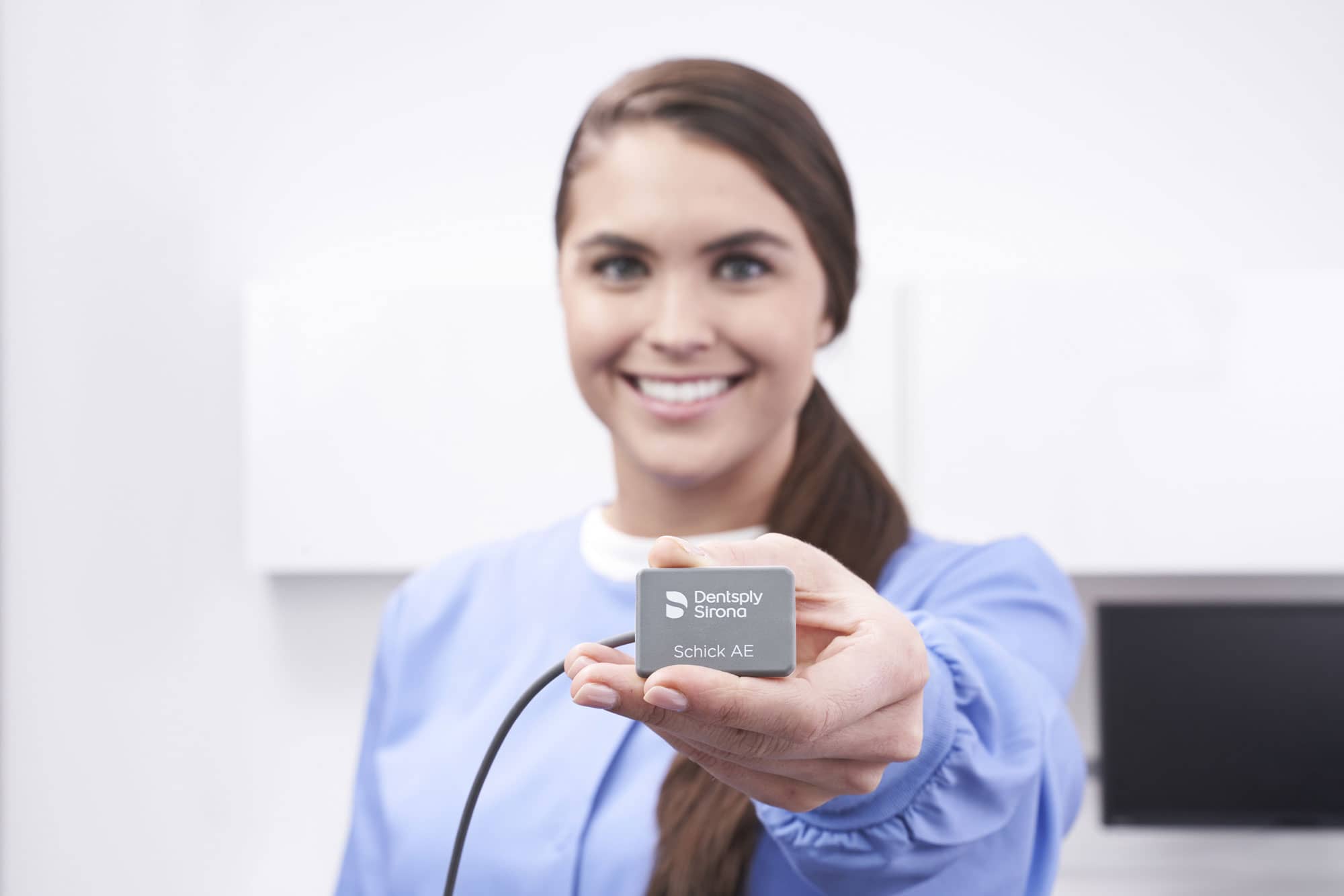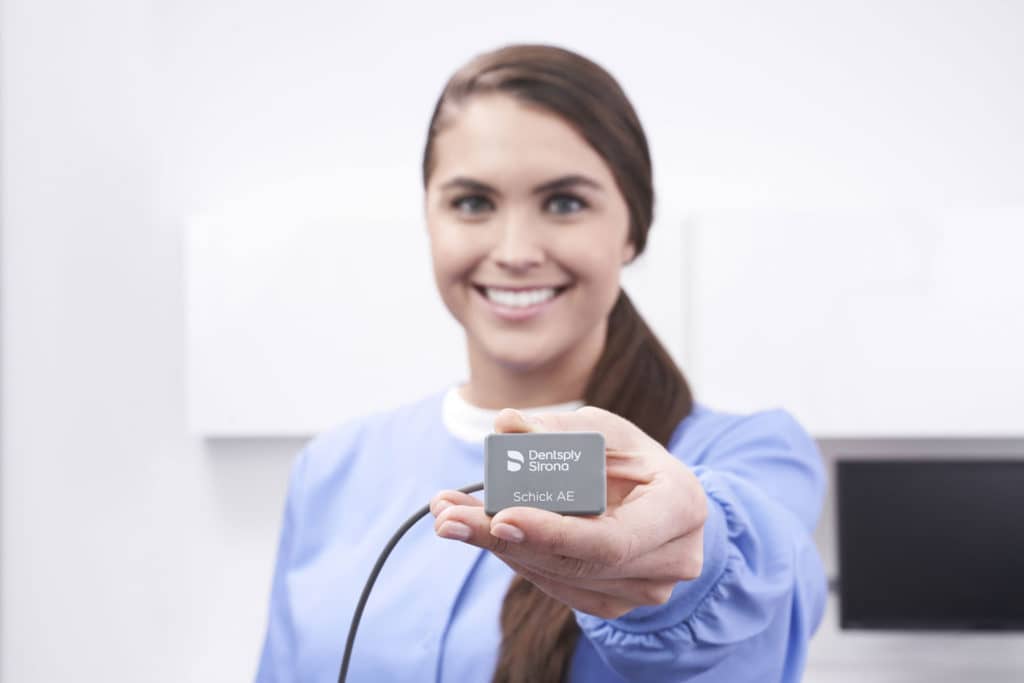 With the Schick AE intraoral sensor, users will reportedly experience the combination of exceptional resolution of 33 lp/mm theoretical resolution with optimized data read-out and innovative filtering functions to enhance diagnostic capabilities. New enhancements highlight relevant anatomical structures to support an accurate and detailed diagnosis. Increased sensor sensitivity and an enhanced low-dose optimized exposure spectrum allow for optimal visibility and diagnostics at reduced exposure.
Schick AE was designed for "true system durability, according to the company, and is equipped with an in-office exchangeable cable, ultrasonically welded sensor housing, reinforced cables, and protected cable plugs."
The launches of Axeos and Schick AE are part of Dentsply Sirona's Healthy Practices and Healthy Smiles initiative, which aims to deliver innovative solutions to dental professionals to ensure better patient experiences and practice success.