Orthodontic Products – October 2007
Focus on Digital Photography
The camera is just the beginning
Masel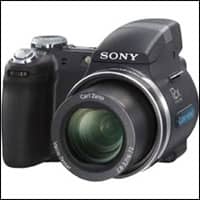 Masel introduces its CyberShot Digital Camera Package, which features the Sony DSC-H5 7.2MP CCD camera, steadyshot optical image stabilization, a 12x optical zoom lens, a three-tier multipoint autofocus, 32MB of internal memory, and a 3-inch LCD screen. The camera kit also includes two AA rechargeable batteries and a battery charger, a lens cap with a retaining strap, a conversion lens adapter, a shoulder strap, a USB and A/V cable, and Rita Bauer's Digital Dental Photography manual.
Masel
2701 Bartram Rd
Bristol, PA 19007-6892
(800) 423-8227
www.maselortho.com
---
Canon USA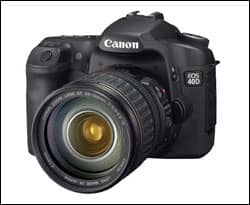 Canon USA offers the EOS 40D Digital SLR Camera, which features a 10.1MP CMOS imaging sensor (designed and manufactured by Canon), a DIGIC III image processor, a redesigned autofocus sensor, and 6.5 frame-per-second continuous shooting capability for bursts of up to 75 large/fine JPEGs or 17 RAW images. The speed of the EOS 40D SLR comes from Canon's balanced combination of the DIGIC IIII, DDR SDRAM high-speed memory, a four-channel-per-line sensor readout, and two separate motors for shutter and mirror operation. The camera features a 3-inch, 230,000-pixel LCD screen, a broadened color gamut, and a narrowed viewing angle from 170° to a still wide 140° perspective in all directions. The upgraded viewfinder increases optical magnification from 0.90x to 0.95x, expands the viewing angle from 251° to 264°, and raises the eye point from 20 mm to 22 mm. The camera is compatible with Canon's Picture Style Editor 1.0 software.
Canon USA Inc
One Canon Plaza
Lake Success, NY 11042
(800) OK-CANON
www.usa.canon.com
---
PhotoMed International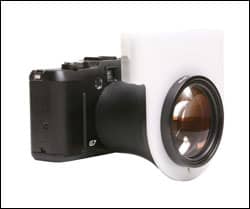 PhotoMed International introduces its G7 digital clinical camera, which is capable of producing high-resolution (10MP) intraoral photographs for diagnosis, reference, or record-keeping. It features PhotoMed's custom macro closeup attachment kit and can shoot a field as small as 9/10-inch wide. The camera comes assembled, and exposure is automatic. A memory card provides easy transfer of images into a computer. Custom instructions, unlimited phone support, and a lifetime loaner program are included.
PhotoMed International
14141 Covello St, Bldg 7, Suite C
Van Nuys, CA 91405
(800) 998-7765
www.photomed.net
---
Dolphin Imaging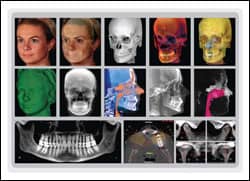 The Dolphin Imaging 3D module seamlessly imports and integrates digital image files from cone-beam CT, medical CT, MRI, and 3D facial camera systems. Data segmentation and orientation tools allow up-close scrutiny of craniofacial anatomy in 3D—then easy export of any area to 2D format for traditional viewing. 3D integrates with existing systems and is backed by Dolphin's round-the-clock technical support.
Dolphin Imaging & Management Solutions
9200 Eton Ave
Chatsworth, CA 91311-5807
(800) 548-7241
www.dolphinimaging.com
---
Lester A. Dine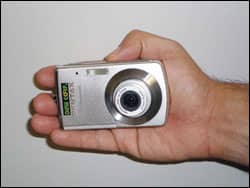 Lester A. Dine introduces its 8MP Handheld Digital Dental Camera, which does not require external modifications or attachments. The camera is capable of photographing a full range of anteriors, laterals, occlusals using a mirror, and facials without the need for a ring flash. A live video screen on the back of the camera serves as a guide to taking the picture. The Dine Digital Solution camera kit includes an intraoral mirror and cheek retractors, a hard carrying case, a 1GB memory card, a card reader, a rechargeable battery, and a charger. The kit also includes Dine's Pixelease Imaging Software for image management, presentation, cosmetic imaging, and printing. The camera is preset and is ready for immediate use. Instructions and lifetime telephone support are included.
Lester A. Dine Inc
PGA Commerce Park
351 Hiatt Dr
Palm Beach Gardens, FL 33418
(800) 624-9103
www.dinecorp.com
---
CliniPix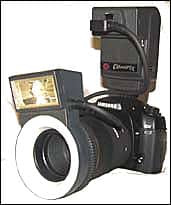 CliniPix offers its Samsung GX10, a 10.2MP camera with a 2.5-inch rear LCD screen and a lithium ion rechargeable battery. The camera includes a 105-mm macro lens with dental settings that provide consistent images, a "TTL" Dual Flash (ring light for intraoral and point light for full face/profile views), a fitted hard case, a secure digital memory card, a USB card reader, a stainless steel mirror, retractors, an 18- to 55-mm zoom lens for recreational use, a battery charger with eight batteries, and imaging/printing software. The battery is precharged and installed prior to shipment. Instructions and unlimited, toll-free telephone support are included.
CliniPix
11924 W Forest Hill Blvd, Suite 22-228
Wellington, FL 33414
(866) 254-6749
www.clinipix-on-line.com
---
Pentax Imaging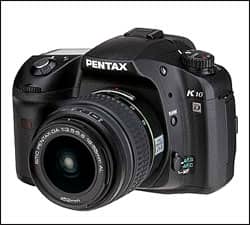 Pentax Imaging offers its K10D Digital SLR camera, including a 10.2MP CCD contained within the Shake Reduction system (developed by Pentax) that offers 2.5 to four stops of compensation for shooting in low light. A prime image-processing engine is supported by a 22-bit A/D conversion for truer color tones and rich gradation. An improved buffer memory increases capture speed and allows for in-camera image processing. The camera's body is weather-resistant and incorporates a CCD dust-removal system. The exposure modes are adjustable, and the 11-point autofocus system delivers exposed images even in the most difficult lighting conditions, according to the company.
Pentax Imaging Co
600 12th St, Suite 300
Golden, CO 80401
(800) 877-0155
www.pentaxslr.com