The goal of (almost) every business is to be profitable. That means constantly looking for opportunities to increase or bring in new revenue. For your practice, this may mean bringing services in-house that you once contracted to outside vendors.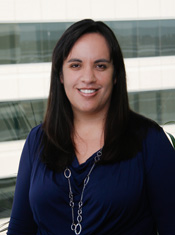 Every week, there is some new technology entering the marketplace that makes this a viable option—and at the upcoming American Association of Orthodontists Annual Session in San Francisco, we are sure to see many more new technologies that will increase the opportunities for doing just that. The recent introduction of desktop 3D printers to orthodontics has meant you can now fabricate appliances in your own office, eliminating the need to send a scan off to an orthodontic lab to make the appliance. The commercial availability of materials initially intended for the clear aligner market has meant you can create high-quality post-treatment retainers in your own office, again eliminating the need for that outside lab. The availability of CBCT systems that are both more affordable and compact has meant you can complete your own scans during an appointment. No longer do you need to send a patient off to an imaging facility to do the scan in a separate appointment.
While the investment in the equipment and materials needed to bring a service in-house can be daunting, such a move can go a long way in creating new and diversified revenue streams. Moreover, having the ability to eliminate appointments or shorten the time between assessment and the beginning of treatment can go a long way in attracting new patients and improving their overall satisfaction with your practice.
To remain successful, a practice has to think beyond the obvious when it comes to being profitable. Every new technology presents an opportunity. It's your job to adopt it to the best of your abilities. OP

Alison Werner