by D. Douglas Depew, DMD, MS, and Sue Jones
…and winning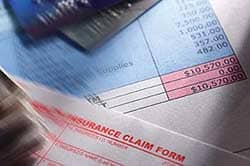 Insurance is an ever-changing game, and to stay in the game you must know the rules and what the grand prize is. The grand prize for us is receiving payments for the claims we have filed. The tricky part is the rules. The rules are not clear. Insurance rules are different from company to company and can change without your even being aware.
In the orthodontic office, team members at the front desk are often unfamiliar with the intimate details of procedures performed in the operatory, yet the orthodontist asks them to do all the dental coding for the insurance companies on behalf of the patients. Proper insurance submission and its associated coding are critical to having a healthy practice. Sometimes in the process of shuffling papers or sending electronic claims, we forget that we are dealing with real money that has real impact on our practice revenue. Without proper understanding of what these codes represent and how to follow protocol in filing them, hundreds of thousands of dollars in revenue can drop through the cracks.
The ADA's Code Revision Committee, in cooperation with The AAO's Council on Orthodontic Health Care and the AAO Code Committee, develops and revises procedure codes along with treatment descriptors. These codes are provided in the ADA CDT Code Book to help us keep up with changes in our profession and the insurance industry. It is extremely important to have a current edition and know the information it contains. Not only are codes occasionally redefined and clarified, but new codes are added periodically to define new procedures such as placing temporary anchorage devices.
Know Your Codes (or Where to Find Them)
The codes in the ADA CDT code book are divided into sections such as Diagnostic, Periodontal, Restorative, Endodontic, and Orthodontic. Specific codes are not defined in this article because they are copyrighted by the ADA, which requires specific permission for their use in publications or for educational use. Readers should be referred to the ADA or AAO member Web site for information about specific codes.

Dr. Douglas Depew, DMD, MS
Because of the nature of what we do, orthodontic coding is different from other medical and dental coding. Most dental insurance codes refer to a specific treatment procedure completed on a specific date, such as a two-surface restoration. However, the orthodontic-specific codes we use most frequently deal with a treatment process rather than a specific appliance or procedure. Orthodontic-specific insurance codes are based not only on our treatment goals but also on the dentition type—in other words, the stage of dental development. There are different codes for treatment performed in the primary, mixed, adolescent, and adult dentitions. These codes are further defined by whether the treatment is limited, interceptive, or comprehensive in nature.
It is important that the orthodontist communicate the dentition type and treatment goals to the insurance coordinator so that he or she will be sure to chose the proper code for any particular treatment.
In the ADA CDT code book:
Limited Orthodontic Treatment is defined as "Orthodontic treatment with a limited objective, not involving the entire dentition." It may be directed at the only existing problem, or at only one aspect of a larger problem in which a decision is made to defer or forego more comprehensive treatment. There is a code for limited treatment in each of the four stages of dental development. Examples of this might be treatment to aid in the alignment of one tooth or closing a space.
Interceptive Orthodontic Treatment is defined as treatment for procedures to lessen the severity or future effects of a malformation and to eliminate its cause. It can be considered an extension of preventive orthodontics that may include localized tooth movement. Such treatment may occur in the primary or transitional dentition. Examples of this might be use of a palatal expander to correct a damaging one-sided crossbite.
Comprehensive Orthodontic Treatment is when we treat the dentition as a whole. Treatment usually, but not necessarily, uses fixed orthodontic appliances or braces. This group of codes are the ones you will likely use the most. Comprehensive Orthodontic Treatment may incorporate more than one phase of treatment, with specific objectives at various stages of dentofacial development. For example, the use of an expander, partial fixed appliances, and a headgear may be stage one of a two-stage treatment. In this situation, placement of full-arch fixed appliances will generally be stage two of a two-stage treatment. Both phases fall under the category of Comprehensive Orthodontic Treatment, the first in the transitional dentition and the second in the adolescent dentition.
Since the codes used for the majority of orthodontic cases do not refer to a particular treatment modality, a code for comprehensive treatment in the adolescent dentition, for example, may be used whether it is done with fixed labial appliances, lingual appliances, or even removable aligners. The type of appliance does not matter. These codes also include application of appliances, removal of appliances, and everything in between.
That being said, there are some codes that fall under the orthodontic section that are procedure-specific. There are codes for habit appliances such as those used to break a thumb-sucking habit. It is important to know that codes for these appliances include their removal. There are also orthodontic codes for orthotics and bite guards, occlusal adjustments, and a few for miscellaneous visits. Codes in the book for removal of appliances are only used when you remove an appliance that you did not place originally.
Some of the things we do in our practices are covered by codes in the Preventative Section of the CDT book. These include such things as fluoride treatment and space maintainers. Whether the appliance is fixed or removable, one-sided or two-sided, will help determine the proper code. As they are not active treatment meant to move teeth, they should not be submitted under orthodontic benefits but under dental benefits.
In the Diagnostic section there are codes for exams (if you charge a fee for those), diagnostic records, and even new codes for CBCT images. Codes for diagnostic records are the same whether they are digital or film-based.
Orthodontists may use specific codes from the Oral Surgery section for the use of TADs, with a separate code being used for each TAD placed. We may also used codes from the Periodontal section to report soft-tissue laser procedures. These codes for procedures such as gingivectomies, gingivoplasties, or surgical exposure of an incompletely erupted tooth are the same as those used by a periodontist, and it doesn't matter if these procedures are completed with a laser, a scalpel, or any other device. These should only be submitted once the procedure is performed, not at the beginning of orthodontic treatment.
Submitting Your Claims: Do It Right!
It's extremely important to have an established protocol in your office when it comes to insurance submission. We recommend a six-step process that should be followed for each and every claim:
verification of patient insurance coverage;
coordination of benefits;
completion of the insurance form;
processing the insurance claim;
monitoring the insurance claim; and
claim reimbursement.
We recommend attempting verification of benefits before the patient's initial visit to your practice. During the new-patient phone call, be sure to obtain the necessary information so that you can then request verification from the insurance company. The information you need from the patient to make this inquiry includes the following:
the name of the insured (subscriber), date of birth, social security number, or other identification number;
the name of the patient (beneficiary);
the insurance company's name and phone number; and
the policy number.
From the insurance company, you should be able to find out:
the lifetime (or sometimes annual) maximum;
what percentage of the fee is paid by the carrier;
the amount of the copayment paid by the insured;
any deductible the patient must pay before insurance takes effect; and
limitations such as age and dependency status.
Coordination of benefits is important when a patient has the luxury of insurance coverage from more than one insurance plan (dual coverage). To coordinate benefits, the first task is to identify the primary and secondary carriers. Factors that play into this are the patient's relation to each person carrying the insurance, how long the policies have been in place, and birthdays of the parties involved. To coordinate benefits in the case of dual coverage, submit the claim to the primary carrier first.
When you receive payment from the primary carrier, submit a claim to the secondary carrier with an attached Explanation of Benefits (EOB) from the primary carrier. If you know a patient has dual coverage, it is wise to determine if the carriers have a Non-Duplication of Benefits limitation (otherwise known as an NDB clause), which may prevent the patient from getting as much benefit as they feel they deserve.
Every section of the standardized insurance form should be completed as accurately, legibly, and completely as possible to ensure prompt payment of the claim. There are sections for information about the policy holder, the patient, treatment rendered, office information, and signatures. The form contains an area where you need to mark if the claim is being submitted for orthodontic treatment, what date appliances were placed, and the number of estimated months remaining in treatment. Claims should only be submitted once appliances have been cemented or delivered, not when separators were placed, records were taken, or impressions were made.
If you accept the assignment, you should also monitor the claim and its timely payment. You should treat a past-due insurance account the way you would treat an overdue patient account—thousands of dollars are at stake. A phone call to the company may reveal why payment has been delayed. It may be a simple error such as a lost claim or a need for further information. This is easily corrected by simply resubmitting the claim. If you are filing manually rather than electronically or through your practice-management software, you may find an insurance "log" or "tickler file" helpful. This log should include either a copy of the claim or information regarding the claim, such as date of service and the date the claim was filed. This file should be sorted by date of submission and "worked" every 30 days.
Eventually the insurance company will send you an EOB that verifies the treatment provided and how payment will be made, according to the plan's benefit guidelines. You should check all EOB statements for errors in payment and correct them immediately. If you need to make corrections, the claim can be resubmitted with a copy of the EOB attached. Keep the original EOB in a paper or electronic format.
Communicating with Patients About Insurance
Since most orthodontic offices take insurance assignments, it is important for the responsible party to understand how orthodontic insurance is filed and how payments are paid. Understanding the insurance language is not easy. To help patients understand the process, our office gives each patient we take assignment for a five-point summary called "Understanding Your Orthodontic Insurance" (which you can read below).
In conclusion, persistence, organization, knowledge, and attention to detail will help you win the insurance game. If you have problems or questions, don't be afraid to pick up the phone and call the company. The AAO also has someone on staff who can assist you. Be sure to order a CDT code book for easy access to codes so you can accurately complete your claim forms. In following the steps outlined in this article, you will make yourself, your patients, and your orthodontist happy.
---
D. Douglas Depew, DMD, MS, maintains a private practice serving the northwestern suburbs of Atlanta and surrounding areas. He is the founder and academic director of Trapezio LLC, which operates the AAO-endorsed Academy of Orthodontic Assisting to provide formal staff training via the Internet and hands-on experiences. He can be reached via depewsmiles.com.
Sue Jones has been the office manager and financial coordinator for Depew Orthodontics since 2001. Previously, she owned and operated a company and worked as a registered nurse.
Explaining Insurance to Patients
Here is a handout that we give to all patients who are paying through insurance.
Understanding Your Orthodontic Insurance
1) The total case fee for your orthodontic treatment is submitted to your insurance company when treatment begins. The "banding date" is the date on which treatment officially begins; this is the day bands or brackets are placed on the teeth. Placing spacers or separators does not constitute treatment starting.
2) Insurance payments are paid to the orthodontic office either monthly, quarterly, or annually. It is a rare exception that a one-time payment for the entire lifetime maximum is made initially.
3) During orthodontic treatment, if insurance coverage is interrupted for any reason, (ie a job change, your employer changes insurance companies, your coverage is dropped, or treatment ends) insurance payments stop. If an insurance change occurs during treatment, it is the patient's responsibility to inform the office. A new insurance company will not know you are in orthodontic treatment. We must file a claim with the new insurance company and cannot do it if we don't know about it!
4) When our office confirms orthodontic benefits, the insurance company is very clear that the benefit information we are given is an estimate and no guarantee of payment. In our orthodontic financial agreement, the insurance allowance we take assignment for is an "estimate." We never know for sure how long or even if we will be paid until it actually happens. If for any reason the total insurance assignment is not paid as expected, it becomes the responsibility of the patient.
5) Our office is happy to file an insurance claim on our patient's behalf; however, once the initial carrier has paid the insurance balance in full, we will be unable to file an additional claim should you become insured with another carrier. We will be happy to provide you with the information you need to file the claim yourself.