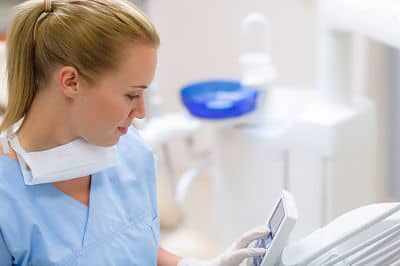 Smile Career Academy, North Miami Beach, Fla, recently launched its new Orthodontist Assistant Program. Two Orthodontist Assistant programs are available One for experienced dental assistants and another for students new to the dental field.
The orthodontic training program is available in south Florida.
The program provides training in clinical skills with hands-on instruction and practice in an actual office setting. Coursework begins with a dental anatomy overview and covers topics such as orthodontic instrumentation, placement and removal of orthodontic brackets, retainers, and aligners. Students learn what is expected of them in assisting an orthodontist during chairside procedures, as well as how to handle a variety of orthodontic tools, as well as dental laboratory procedures.
As part of the program, students are offered on-site internship hours that includes experience working in a dental environment under the supervision of a dentist.