by Carolyn Friedman
Say no to the Muffin Patrol and yes to education
For many years I have attended lectures and heard that the way to increase referrals was to deliver a wonderful basket of muffins. I was offended. Orthodontic offices have more to offer than delivering goodies. Now, I am not saying that you should not send your referring offices "thank you" gifts; everyone loves receiving food at their offices. The fact is that dentists and hygienists generally refer to orthodontic offices with which they are familiar; usually, someone in the dentist's office knows someone in the orthodontist's office.

If you have the hygienists to your office and treat them well, they will bond with you and your staff. Several years ago, I started presenting a program to help explain and educate hygienists about orthodontics. I work in an orthodontic practice, and one of my patients said he had just had his teeth cleaned and the hygienist had looked at his appliance and said, "My god, what are they doing to you?" I decided, at that point, that this could not continue. This hygienist clearly did not have an understanding of orthodontics.
The AAO recommends that patients be referred for an orthodontic evaluation by age 7. If you think the dentists do not know this, think about the number of hygienists who have never heard it. In many offices, the dentist will tell a patient, "You need to see an orthodontist," and then they will leave the room. The parent or patient will then look at the hygienist and ask, "Who would you recommend?" There are a greater number of hygienists than dentists, and orthodontists need to tap into that group.
Teach Technology
Treatment options have changed for orthodontic patients, and so have the final results. I believe we have a lot to offer in educating hygienists about what can be accomplished with orthodontic treatment. Let's face it: What we do with appliances has a huge effect on what the hygienists are able to do when they work with our patients. Orthodontics has gone through so many changes due to technology that it is important to share the wonderful things that can be accomplished with treatment. There are far fewer extraction cases, and definitely more facial changes can be made with orthodontic treatment today. Some patients are experiencing the benefits of new-age wires, self-ligating brackets, and shortened treatment times. These advances benefit patients in many ways concerning their dental health, and we need to make sure we are sharing that information. Providing an education program for hygienists in your area adds value in two ways: 1) by providing valuable information to area hygienists, and 2) by getting them familiar with you, your staff, and your office's surroundings.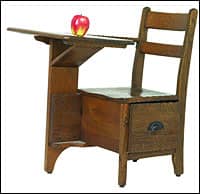 I have presented this educational program to hygienists from the East Coast to the West Coast. One thing has happened at every program: The hygienists thank me for the information that I have provided. They are interested in understanding more about what we are doing, but no one is providing the opportunity for them to learn and to ask questions. One of the major statements that needs to be made is that they are very important to patient care and that we depend on them. The hygienists need to know that, since they see patients regularly from an early age, they are an important part of these patients' orthodontic health.
By reaching out to the hygienists and helping them to get updated in what is happening in orthodontics, you help them to work better with our orthodontic patients. There are many appliances that make it difficult for them to reach all areas and to clean well. We need to help them think of the problem as a temporary one and to let them know that once treatment is complete, the cleaning procedure for both patient and hygienist will be greatly improved.
Make Them Welcome
When I present this program, I recommend sending invitations to invite all area hygienists to the office for food, fun, and education. You know food will bring them in—add the idea of fun, education, and possibly continuing education (CE) credits, and be prepared for the response. Want to really get them in the door? Mention on the invitation that you will be having door prizes. After all, you want them to feel special and very welcome to your office.
As I mentioned, I have traveled all across the country to present this program, but I cannot present this program in every orthodontic practice. Therefore, I encourage every office to put on this type of program for themselves. With a little work and cooperation, your office can develop and present a successful program.
What's on the Program?
The first, and most time-consuming, step is the development of the program: an outline of what information and visuals you want to present. The more information you provide, the more the hygienists will be informed about the wonderful changes in orthodontics. I like to start the program by letting them know how important they are to the orthodontic profession. They are working with the patients during the period that the patients are exchanging teeth and developing dentally. Who better to notice a developing orthodontic problem than the hygienists who see the patients on a regular basis? All of a sudden, you have their attention; they have heard the message that "they are important."
The next part of my presentation is going over oral hygiene instructions. It is important to share with them the information that you provide to your patients. The message has to get out that we do not just put on braces and send our patients out the door. Good oral hygiene is an important part of orthodontic treatment. The teeth don't move and spaces don't close when there is tissue swelling and gum irritation. If you have a package of things that you give your patients, show the hygienists the toothbrushes, brushing instructions, floss, food list, emergency kit, and other information that you provide the patient to encourage good dental care. It's very helpful to have one of the assistants who presents this information to the patient make this presentation to the hygienists.
Next, it is helpful to have the scheduling team introduce themselves. It is a good time to go over how you schedule appointments, such as consultations, records, and banding. If you have a treatment coordinator, he or she should go over what happens at the first visit to your office. Discuss the parts of orthodontic records, the value of the records, and why it is necessary to have a panex/panorex x-ray. Explain that you check for missing teeth, impacted teeth, supernumerary teeth, etc. Discuss the benefits of mounts models and digital photographs—immediately being able to show the patients a picture of themselves and their needs. Discuss the importance of a cephalometric x-ray. Many times, hygienists do not understand that orthodontics involves more than just the teeth; explain that it involves evaluating the entire face.
Explain as much as you can about orthodontics and the appliances you use:
? If you use a patient-education program, it is a wonderful way to show, in a visual way, how different appliances work and what their benefits are.
? If you are using self-ligating brackets, it is a perfect time to go over treatment and oral hygiene benefits.
? Cover what treatment options you offer to your patients, including clear brackets or braceless treatment.
? Does your practice have a lot of first-phase early treatment, orthopedic appliances?
? Discussing the whys and showing the actual appliances can really benefit your patients by helping the hygienists understand the dos and don'ts.
? Explain RPE appliances and why they have to stay in past their expansion time.
? Share with the hygienists any type of positive reinforcement programs you have for your patients, such as a wooden nickel program, grading tooth brushing, or rewards for good hygiene.
? Make sure you inform the hygienists that the AAO recommends that patients be referred for an orthodontic evaluation by age 7.
Anything that you do to help your patients have a good experience while in treatment is great to cover.
The Time and the Menu
The second and third steps are to set the time and the menu. I have found that the best-received time is a Thursday evening between 6 and 8 pm. Once a time is determined, you need to work on what type of food to provide. I have seen some offices make it very elaborate, and some very low-key and simple. It really depends on what you feel comfortable doing; make it what fits the best with your office. It is very important to make sure the hygienists get to know the staff, which is key at this presentation.
The Final Steps
The forth step is the invitation, which should be very inviting, suggesting that the hygienists will have an educational and enjoyable experience. Don't forget, you are asking them to come after a long day at work. It works well to do a flyer that is addressed to all hygienists at the dentist's office. Make sure you have them RSVP so that you will have a count for the food and the seating. Many offices where I have made presentations had very close seating; but that is not necessarily a negative, and you do want to entertain as many as possible. Programs in offices that have a big response turn out to be a great "get together" that gives all the hygienists a chance to visit.
The fifth step is to encourage participation by your staff. Remember that dentists and hygienists will refer to offices with which they are most familiar and comfortable. Have as many staff members as possible share in the presentation and interact with those in attendance. Have a good time.
For those offices that do not feel comfortable developing their own program, there is another option. The program that I have created, Ortho Assist Referral, is sold in 10-pack CD-ROMs. As above, area hygienists can be invited into your office for an evening social gathering. Mention on the invitation that each office in attendance will receive an educational CD-ROM program that, upon completion by the hygienists, will make them eligible for CE credits. During the evening, hygienists will become familiar with you, your staff, and your office surroundings. Sometime early during the evening, you or someone from your staff should announce a reminder to all in attendance that you will be providing (before they leave) each office a copy of a CD-ROM program that provides valuable, interesting information concerning orthodontics, and that each staff member will be able to go through the program and receive CE credits. Please contact me with any any questions.
Carolyn Friedman is the treatment coordinator/manager for Cliff Campbell, DMD, PA, Tallahassee, Fla. She is also a consultant and the author of the Ortho Assist Training Library. She can be reached at [email protected].