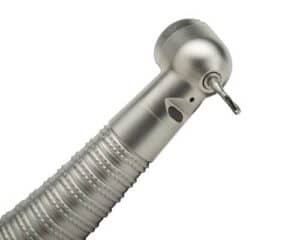 Lares Research, Chico, Calif, has introduced a new ProStyle line of high speed handpieces. The new handpiece models include improved ergonomics and optics.
The Lares ProStyle handpieces feature new solid-rod cellular optics for brighter and longer-lasting illumination. The new ergonomically optimized grip diameter and gentler handle bend are designed to reduce hand fatigue and provide better control. In addition, the device features a smooth head profile to allow for fast and easy cleaning.
According to the company, the 557 compact head size models offer 20% more cutting power than previous models. The 757 full head size models feature a new four-port spray that provides improved water atomization for better spray coverage.
ProStyle is included in the Lares Research 30-day money back satisfaction guarantee program.