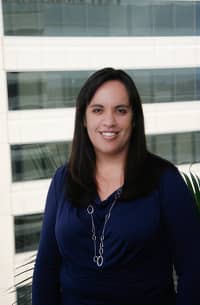 When Dennis P. Ross, DDS, MS, set out?this past fall on a cross-country bike ride?to raise money for the Boys & Girls Clubs?of America, he put the day-to-day concerns of running?his Greenville, NC, orthodontic practice on hold and?took a chance on an adventure and a possible world?record. But he didn't undertake it lightly. He spent 6 months training and planning, putting the attention to detail that he usually employs to successfully treat his patients and run his practice to this new task. He not only had to determine how much he would need to eat and drink along the way, but who he would need to accompany him on this journey to make it a success.
Every day in your practice, you have to pay attention to the details—the ones that affect your patients and the ones that affect your business. You plan for every eventuality to ensure that your patients finish treatment with a smile they want to show off, and that your business runs smoothly and successfully. However, all the planning in the world can't always prevent a few bumps in the road.
Choosing your insurance coverage is one of the most important decisions you will make as business owners. It is your way of preparing for those small and sometimes large bumps in the road. It used to be that insurance coverage was fairly straightforward—from property and liability to disability and malpractice. But as you will learn in our article on insurance coverage, all the technologies you have incorporated into your practice to make day-to-day operations more efficient and effective carry with them their own unique set of risks. Meaning that today, you have to consider things like cyber liability insurance to protect your practice and your patients in the event of a data breach. The reality is that almost every new business decision and technology you incorporate into your practice carries some type of risk. Your job as business owners is to evaluate that risk and insure yourself against it.
As you will read in this month's issue, Ross' cross-country journey didn't end without a hitch, but his planning did save him from a catastrophic disaster. Reflecting on the experi- ence, Ross pointed out that while "you can't change day-to-day situations, you can change how you react to them." That philosophy allowed him to get back on his bike and finish what he started, even if it didn't end the way he had planned.
Just as you can't live your life without taking risks, you can't run a practice without taking risks. You can't control how the day is going to turn out. But as Ross shows, you can plan for all eventualities, protect yourself to the best of your abilities, and recover. OP

Alison Werner is the chief editor for Orthodontic Products.

She can be reached at [email protected].