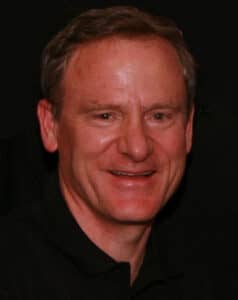 Joseph C. Cole, DMD, an orthodontist practicing in Ridgway, Pa, is the recipient of the 2015 Humanitarian Award presented by the American Association of Orthodontists (AAO). The AAO Humanitarian Award recognizes individuals who have made significant contributions to improve the quality of human life that extends beyond the usual scope of private orthodontic practice, academic functions, or organized dentistry.
Cole was recognized for his more than 35 years of humanitarian work. Beginning in 1976 while still in dental school, Cole volunteered for his first dental mission trip to Haiti through Ministries in Action. Impassioned by the experience, he participated in many annual mission trips, and served on the group's Board of Directors for 4 years. Having developed a passion for helping Haitians in need, Cole later donated his time and expertise as an active volunteer with Hearts for Haiti. The work was intense, requiring travel to primarily remote areas that did not have electricity. Due to infrastructure limitations, the majority of services performed were tooth extractions, scaling of calculus, and instruction on oral hygiene. The group also handed out toothbrushes as well as fluoride tablets for distribution by local missionaries. In 2003, due to unrest in Haiti, the hosts offered through Hearts for Haiti became unavailable.
Not one to be deterred, Cole joined Meeting God in Mission and is currently helping the underserved in the Dominican Republic. He works primarily with sugar cane cutters in rural parts of the country. With limited resources, the services rendered in the Dominican Republic were similar to those provided in Haiti. In 2010, however, the situation was greatly improved with the purchase of a portable generator and dental unit, which allow volunteers to perform restorative work to help individuals regain the ability to bite and chew.
"I am excited to say that over the years, the dental ministry has spread and more have come to participate to help others," Cole said. "Volunteers now include more dentists, hygienists, dental and dental hygiene students, as well as support staff who can collectively provide significantly improved services for those in need."  He adds that dental ministry is an excellent opportunity for students to enhance their clinical skills under the supervision of experienced clinicians.
In addition to his dental ministry work, Cole is a member of the AAO, the Great Lakes Association of Orthodontists, the American Dental Association, the Pennsylvania Dental Association (PDA), the Eighth District Dental Society, and a local interdisciplinary study club. He is a Diplomate of the American Board of Orthodontics.
Cole has served on the PDA's Board of Directors and as a delegate to its governing body. For 8 years, he chaired Children's Dental Health Month for the Eighth District Dental Society.
Cole serves his community through his work in local organizations. He actively participates in a jail ministry for the Elk County Jail, and coordinates support of released inmates through local churches. His volunteerism also extends to the YMCA and Habitat for Humanity. Cole has served in multiple leadership roles in the Ridgway Presbyterian Church and the Ridgway Alliance Church. He is a long-standing volunteer youth soccer coach and has coached the Elk County Catholic High School girls' soccer team for 17 years, the first year as head coach and 16 years as assistant coach. A past member, treasurer, and president of the Ridgway Lions Club, he contributed to the group's efforts to support eye care, eye research, and the collection of used eyeglasses that were distributed to those in need in third-world countries.
Cole graduated cum laude from Allegheny College. He is a graduate of the University of Pittsburgh Dental School, where he earned his DMD. He completed a general practice residency at Tufts University, and earned his certificate in orthodontics at Boston University. He has been in the private practice of orthodontics since 1980.
Cole and his wife, Maureen, reside in Ridgway. In his spare time, Cole enjoys biking, hiking, cross country skiing, and running.