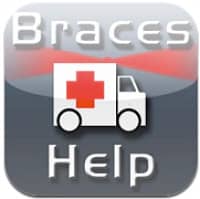 An orthodontic family is working to build an online support system for patients with braces.
Paul Ouellette, DDS, MS, an orthodontist from Merritt Island, Fla, and his two sons, general dentists Jason and Jonathan, have practice locations in Central Florida and Metro Atlanta. Danielle Ouellette, a third-year pre-dental student, helped her father and brothers develop a braces support Web site and iPhone app available to orthodontic patients free of charge worldwide.
BracesHelp.com is designed to answer questions about orthodontic treatment and help patients get through minor orthodontic emergencies. The support Web site and its associated iPhone app (iBracesHelp) include numerous "how to" animations about home care, comfort tips, and terminology.
Patients can use their iPhones to attach pictures of their teeth to an e-mail, or can call or instant message to help describe a treatment question or emergency situation.
iBracesHelp is a free download available here. The app is currently being translated into Spanish and five other languages.