What's new, the best applications, and how to best incorporate dental lasers, specifically soft tissue diode lasers, into the orthodontic practice
How are orthodontists using dental lasers, specifically soft tissue diode lasers, in the practice today? Orthodontic Products spoke to Robert "Bob" Waugh, DMD, MS, clinical director of fixed orthodontics for Smile Doctors and a long-time practitioner and educator in the orthodontic specialty, to find out. Waugh talked about what's new with dental laser technology, its applications in the orthodontic practice, and how to best incorporate a soft tissue diode laser into the orthodontic practice.
Orthodontic Products: Dental laser technology has certainly changed over the years. What are some of the latest innovations?
Robert L. Waugh, DMD, MS: I remember seeing the first dental laser at the American Dental Association meeting in 2004 and commenting at the time that I thought that almost every orthodontist would own and use soft tissue diode lasers within the next 5 to 10 years. I wasn't too far off. The expanded use of dental lasers has elevated the standards of orthodontic soft tissue management for the purposes of excisional and therapeutic applications, including post-orthodontic soft tissue contouring, frenectomy, tooth exposure, and even pain management and whitening.
OP: What are the best ways for orthodontic practices to incorporate dental lasers into their practice?
Waugh: Orthodontists need education first and then help in selecting the correct laser equipment that satisfies their delivery of the services they hope to provide. A mentor is also a great way to become more comfortable with the use of soft tissue diode lasers. Certification courses are available through specialists in orthodontics and other providers that would ideally cover the safe, efficient, and proper use of these sophisticated instruments.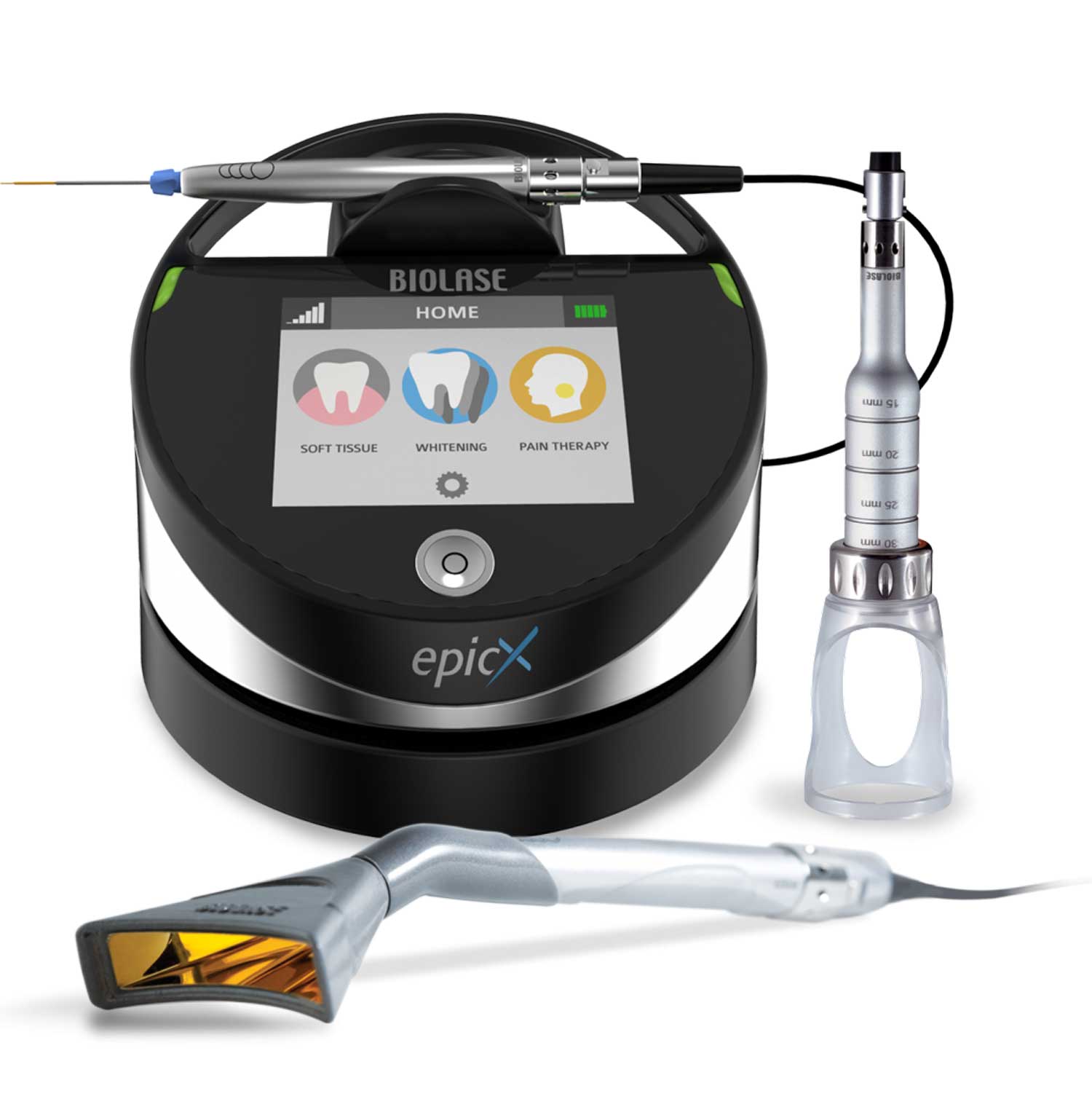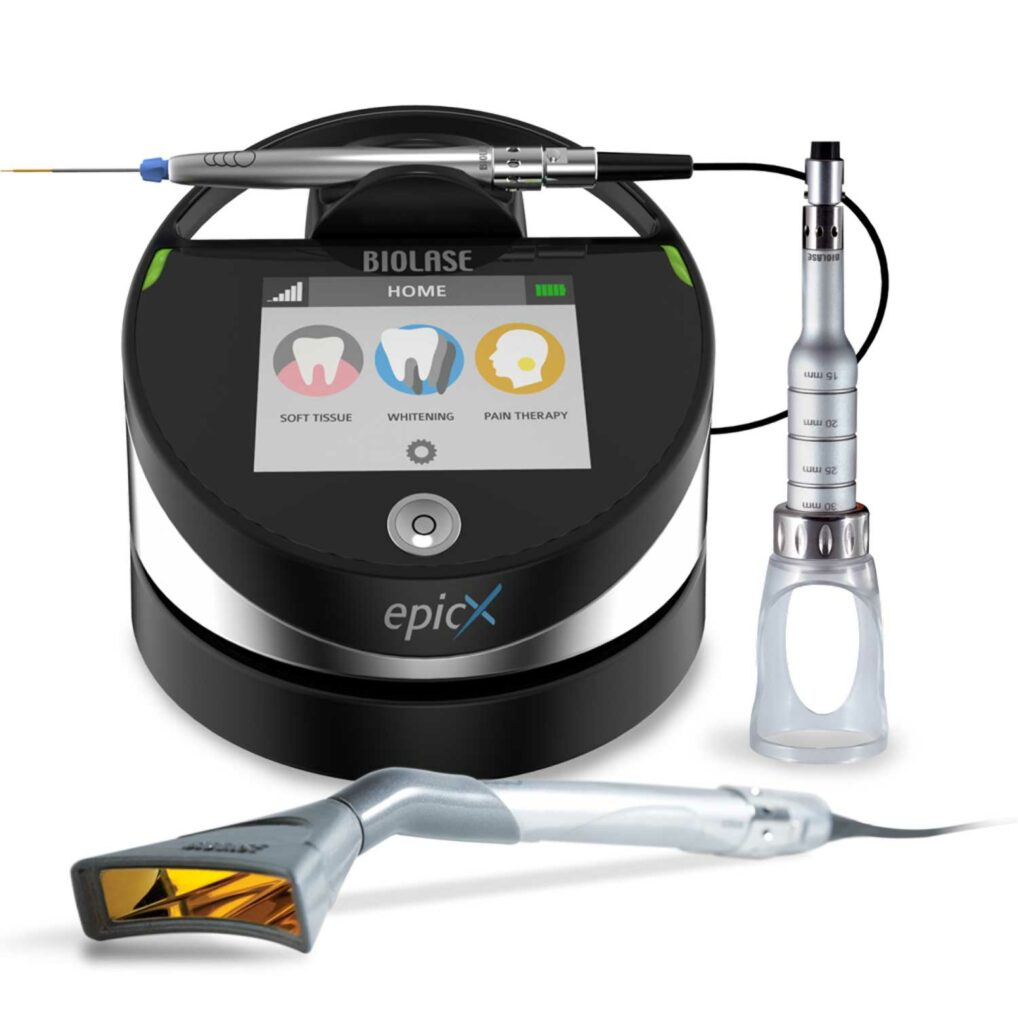 OP: What are the advantages of incorporating dental lasers as part patient treatment?
Waugh: When it comes to using lasers, such as the BIOLASE Epic X used at my practice, the greatest advantage to orthodontists is the convenience of handling unplanned minor tissue revisions in-house for patients already contracted for orthodontic treatment. Although some revenue is generated with soft tissue procedures, these value-added services provided by the orthodontist for patients go a long way towards the rewards of patient loyalty, referrals, positive media reviews, and other intangible marketing returns, not to mention shorter treatment times and more esthetic outcomes.
OP: Given the procedures you mentioned, what type of dental laser should orthodontists be looking for and are there any additional specifications they should consider when deciding on a dental laser?
Waugh: The most performed laser needs in orthodontics fall within the category of quick and simple soft tissue excisional procedures like gingivectomy for bonding brackets, soft tissue recontouring for esthetics, labial and lingual frenectomies, and reducing tissue for gummy smiles or asymmetry. Most of these procedures only require topical anesthesia. Practitioners will want to invest in high wattage equipment complete with primarily pulsed settings and interchangeable tip diameters, which allow the user to deliver both extensive applications using local anesthetics, as well as more delicate results with the use of mostly topical anesthetics. Bluetooth foot pedals with corded AC power supply are a must with this last category of equipment.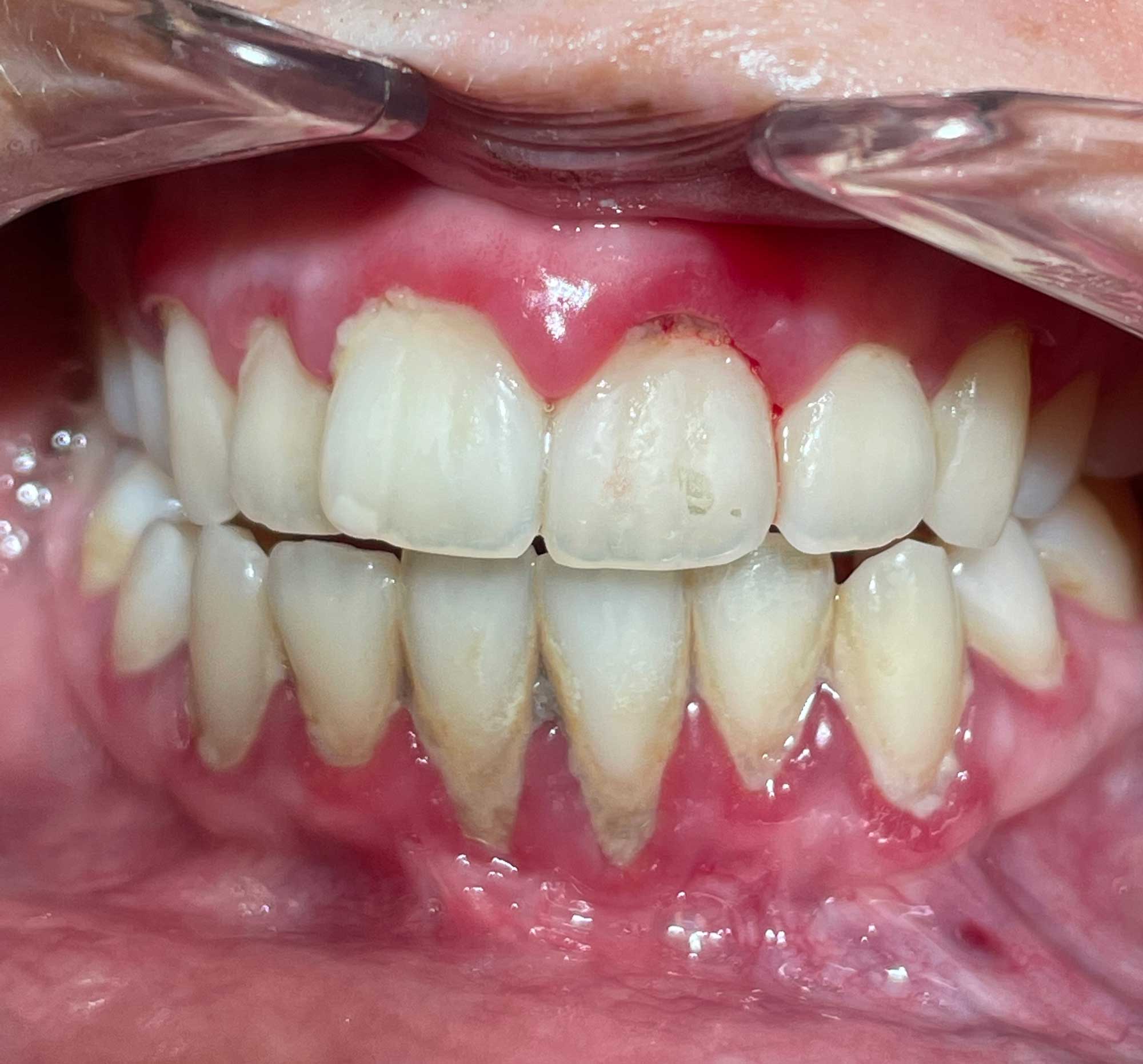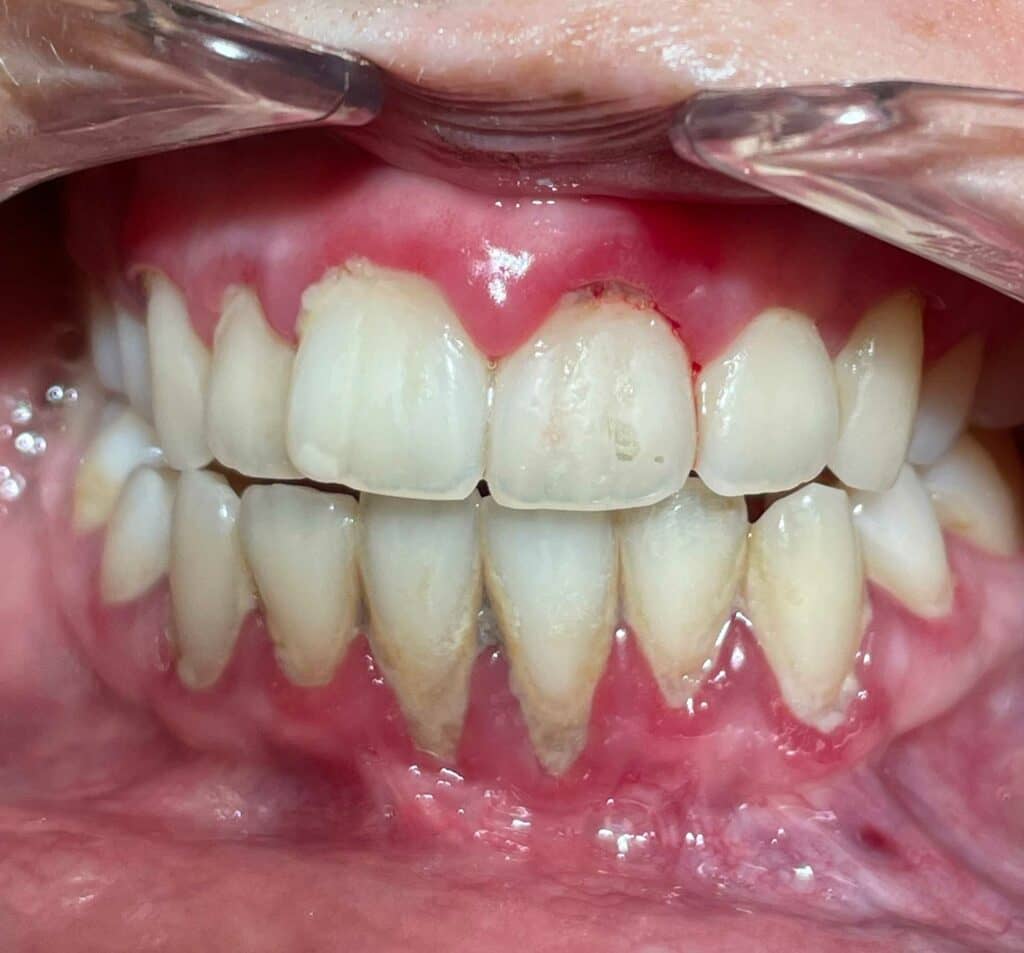 Same day pre- and post-procedure, using Biolase Epic X dental laser.
---
OP: What precautions does the orthodontic team need to take when working with dental lasers in the practice?
Waugh: Most orthodontists are doing their routine adjustments in busy open bay facilities, whereas the safe use of a collimated laser beam requires a more private location. The risk of eye injury is higher for other patients or parents moving about in an open environment, and orthodontists must resist the impulsive use of the laser in this way. Instead, a planned procedure allows the team to provide additional safety glasses to neighboring patients and/or at least work on the end of the bay next to a vacant chair to reduce the risk of retinal damage to uninformed or unsuspecting onlookers.
OP: Can the use of dental lasers be delegated to clinical staff members?
Waugh: No. In an orthodontic world, the orthodontist should be the only one to turn on and operate the laser including initiation of the laser tip.
OP: What type of training should orthodontists be looking for before working with dental lasers?
Waugh: Certification courses taught ideally "by orthodontists, for orthodontists," or other educators would satisfy most every doctor's personal and professional requirements to move forward safely with the use of a diode laser. Assistants can also then be taught by the doctor to become well-versed with the laser set-up, application of topical anesthetics, and four-handed techniques to evacuate the plume and odor which results from tissue interaction with the laser tip.
OP: How can the use of dental lasers be a marketing tool for the practice?
Waugh: Orthodontic outcomes are judged largely on the esthetics of the upper anterior six teeth and the tissue frame of a beautiful smile. Doctor reputations are built on results, and results are rewarded by referrals. Simply slowing down to perfect the soft tissue presentation of the teeth is the best return on marketing we can make! OP