Orthodontic Products – August 2007
Focus on Wires
The newest coated, hybrid, and thermally activated wires
Dentaurum
Dentaurum USA offers White Wire, which features an aesthetic coating that is applied in multiple thin layers of enriched polymer. White Wire is durable and provides sliding mechanics. It complements ceramic brackets currently on the market, and it is available in a complete range of wire dimensions and materials, including stainless steel, NiTi HA, and TMA/Special wire.

Dentaurum USA
10 Pheasant Run
Newtown, PA 18940
(800) 523-3946
www.dentaurum.com
---
Masel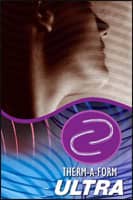 Masel offers the Therm-A-Form Ultra™ martensitic archwire, a copper-free body-heat-activated nickel titanium wire. Therm-A-Form Ultra heat-activated archwires are fully austenitic at 90°F (32°C). At room temperature, the wire is soft and malleable. It accepts bends, is easy to ligate, and speeds insertion into the bracket slots, according to the company. During treatment, the wire's shape integrity and increased resilience provide resistance to permanent set as well as increased moving forces for extended periods of time. Patients can temporarily ease discomfort caused by the wire by eating or drinking anything cold.
Masel
2701 Bartram Rd
Bristol, PA 19007-6892
(800) 423-8227
www.maselortho.com
---
GAC
GAC offers the BioForce® single-strand, superelastic, body-heat-activated archwire that starts with biologically correct, gentle forces for the anteriors, and then automatically increases in force at the posterior, where it plateaus in the molar region. At any one point on the wire, the force is near constant. According to the company, the BioForce torques, levels, and aligns simultaneously. It features the IonGuard® process, which makes nickel reactions virtually impossible and dramatically reduces friction and breakage.
GAC International Inc
355 Knickerbocker Ave
Bohemia, NY 11716
(800) 645-5530
www.gacbioforce.com
---
G&H Wire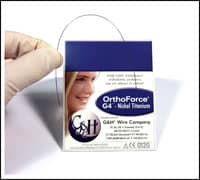 G&H Wire offers the G4™ NiTi archwire, which features low initial load forces and increased residual forces as full shape-recovery progresses. With the G4 wire, teeth move farther and faster. The low load forces allow easy wire deflection and delivery to the bracket, less stress on the bonds, and increased patient comfort, according to the company. The high residual forces allow full shape-recovery and unraveling and archform development as the wire stays active, moving teeth the last 0.5 mm. G4 wires offer consistent forces in each wire and are available in all archform shapes.
G&H Wire Co
PO Box 248
Greenwood, IN 46142
(800) 526-1026
www.ghwire.com
---
3M Unitek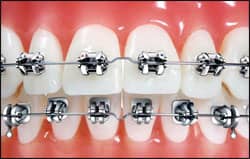 3M Unitek offers two archwire product lines. SmartClip™ Hybrid archwires are rectangular archwires with rounded corners that blend the power of a rectangular wire with the reduced binding of a round wire. According to the company, the hybrid archwire's design enhances sliding mechanics by reducing binding and notching without compromising archwire integrity. The design also provides improved wire insertion and disengagement from brackets. The SmartClip™ Dimpled archwires feature a dimple at the midline to reduce the opportunity for archwire "walking" and reduce or eliminate the need to cinch the archwire behind the buccal tubes. SmartClip Dimpled and Hybrid Rectangular archwires are available in tapered, square, and ovoid archforms to match patient needs and also meet MBT™ Appliance System requirements.
3M Unitek
3M Center
St Paul, MN 55144-1000
(800) 423-4588
www.3MUnitek.com
---
Forestadent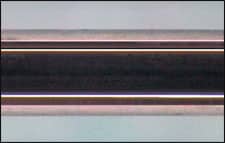 Forestadent introduces its BioStarter® round archwires and BioTorque® square and rectangular archwires, which allow the practitioner to choose the correct force levels during any stage of treatment. The smooth surface of BioStarter and BioTorque archwires reduces friction between the archwire and the bracket by up to 30%. According to the company, when using BioStarter and BioTorque archwires, treatment is completed in a shorter period of time using fewer archwires.
Forestadent USA
2315 Weldon Pkwy
St Louis, MO 63146
(800) 721-4940
www.forestadentusa.com
---
Modern Arch
Modern Arch introduces a pretorqued version of its Tri-Sectional Closing/Retraction arches. The Tri-Sectional concept uses three separate segments combined into an arch, featuring small elastic hooks. The anterior segment is rectangular (or square for Speed users) and allows anterior retraction while maintaining anterior axial inclination to any degree desired. The posterior segments are reduced square in cross-section to accommodate both .018 and .022 bracket-slot users. Posterior friction is eliminated by the reduction in the posterior arch segments. The pretorqued versions employ anterior segments of .016 x .025 or .019 x .025, both with 20° of supplemental torque added to the segments. They allow retraction free of dishing-in in cases with substantial protrusion but little or no angulation. The posterior segments are .016 x .016 or .018 x .018, depending on the slot size in which they are employed. The Tri-Sectional arches, torqued or nontorqued, can be used with any appliance system and any type of bracket, conventional tie or self-ligating.
Modern Arch
1402 Penn Ave
Wyomissing, PA 19610
(866) MOD-ARCH
www.modernarchwires.com
---
American Orthodontics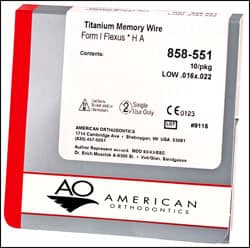 American Orthodontics introduces Therma-Ti, a heat-activated wire engineered to be used early in treatment. The Therma-Ti wire is resilient and is resistant to permanent setting. Its enhanced alloy characteristics feature unloading forces that are light, continuous, and consistent during long treatment intervals. Because it is soft at room temperature, Therma-Ti is easy to ligate, even in malposed teeth. Therma-Ti has a small transition range—from dead-soft to active—for predictable force levels. It is polished with a satin finish and provides low friction. Therma-Ti is available in three archforms, including Natural Arch, International Arch, and VLP Coordinated Form, which provides a wider form in the posterior for passive self-ligation. All archwires are available individually wrapped or bulk-packaged in boxes of 10.
American Orthodontics
1714 Cambridge Ave
Sheboygan, WI 53082-1048
(800) 558-7687
www.americanortho.com
---
ClassOne Orthodontics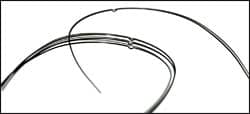 ClassOne Orthodontics offers its Black Diamond™ archwires as part of its CarriÈre system for orthodontic treatment. Black Diamond archwires feature improved sliding mechanics. According to the company, Black Diamond wire reduces sliding friction by 30% compared to traditional nickel titanium wire. Black Diamond archwires also use nickel titanium alloy and the latest processing techniques to provide superelastic performance. The wire features a smooth, hard, black oxide surface; the black oxide is part of the wire and not a separate coating. Black Diamond is available in round wire sizes that may be used as an initial wire to level and align teeth. Black Diamond is available with a patented Dimple™ centermark.
ClassOne Orthodontics
5064 50th St
Lubbock, TX 79414
(800) 343-5219
www.classoneortho.com
---
LeoneAmerica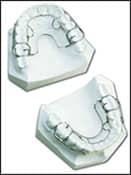 LeoneAmerica offers a wire designed for the Crozat Method. The wire is available in different gauge sizes that range from 15 to 23. Its tensile strength allows clasps to be easily shaped without breakage. The wire is prepared on a coiled spool that is approximately 22 feet long. Made with a cobalt alloy specifically for surgical and orthodontic appliances, the wire can be soldered in an open flame.
LeoneAmerica
501 W Van Buren, Suite S
Avondale, AZ 85323
(800) 242-9986
www.americantooth.com
---
Ortho-Byte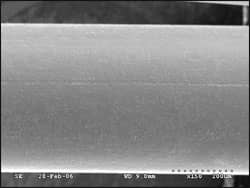 Ortho-Byte offers orthodontic wires that slide smoothly through the bracket slot during alignment and provide gentle and consistent force for a long time. From superelastic to thermoelastic, from reverse curve to multimodulus, all Ortho-Byte wires provide low friction and rapid orthodontic treatment. Ortho-Byte offers Charger™ superelastic, Supercharger™ V superelastic with dimples, Smarch™ (pictured), ThermIQ™ heat-activated, Retrocharger™ reverse curve, Tricharger™ multimodulus nickel titanium wires, and BTA beta titanium wires, as well as stainless steel and multistrand wires in different shapes and in packages of 10 and 100. All Charger and Smarch ThermIQ heat-activated wires are available in fully aseptic, sterile packs. The company offers a free sterile pack of superelastic or heat-activated nickel titanium wires. According to the company, Ortho-Byte does extensive research to continuously improve the quality of its wires. It has technical data and SEM images as well as comparison studies.
Ortho-Byte
PO Box 9627
Wilmington, DE 19809
(866) 641-2125
www.ortho-byte.com
---
Great Lakes Orthodontics

Great Lakes Orthodontics offers the Duraloy Chrome-Cobalt wire. The Duraloy functions as a resilient spring wire without distortion or fatigue; it is soldered easily without annealing; and it can be heat-treated to enhance its physical properties. During the soldering process, the wire hardens when heated, optimizing its strength and durability. The wire is available in two tempers. Blue Duraloy is the softer of the two tempers, and it can be welded with low heat and soldered without embrittling. Yellow Duraloy is flexible and harder than the Blue. It can be heat-treated if greater resiliency or spring performance is required. Duraloy is nonmagnetic through all temperature ranges. The wires are available in round, square, and rectangular shapes.
Great Lakes Orthodontics
200 Cooper Ave
Tonawanda, NY 14151-5111
(800) 828-7626
www.greatlakesortho.com