VIA Archwires
Opal Orthodontics, South Jordan, Utah, offers VIA Wires. The orthodontic archwires are designed for an anatomical fit and feature square, ovoid, and tapered archforms with unique posterior widths, improved cuspid widths, and a natural shape. According to the company, each archwire is tested for archform exactness, and each batch is tested for precise force values.
Opal Orthodontics
(888) 863-5883
www.opalorthodontics.com
---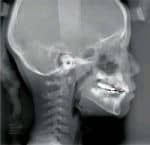 High-Definition Update to J. Morita Ceph Units
J. Morita, Irvine, Calif, has added a High Definition (HD) update to its Veraviewepocs cephalometric units. According to the company, the updates will enhance the cephalometric image quality, providing improved soft-tissue display. The update applies to all Veraviewepocs 2D cephalometric models as well as the 3D product line, which includes Veraviewepocs 3D and 3De models.
J. Morita
(800) 831-3222
morita.com
---
Second-Generation QuicKlear Self-Ligating Brackets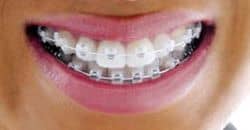 FORESTADENT, St Louis, has introduced the second generation of its QuicKlear® self-ligating brackets. The new version includes a more rounded bracket and slot edges to provide less friction and improved intraoral comfort, according to the company. The clip now features a matte polished surface, making it less reflective and less noticeable in the mouth. Previous twin-winged active QuicKlear brackets were only available for upper 5-5. The new system is available in lower 3-3 as well. The brackets have two integrated locking mechanisms so that the clip can be opened from the buccal or gingival aspect toward the occlusal. In addition, QuicKlear features a highly pronounced guide funnel with grooves. The clip can be opened with a probe and closed with a fingertip.
FORESTADENT
(800) 721-4940
forestadent.com
---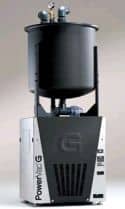 PowerVac G Dental Vacuum
Midmark Corp, Versailles, Ohio, has launched the PowerVac® G, a new dental vacuum. According to the company, the PowerVac G can save an orthodontic office up to 83% of the energy required to run similar-sized vacuum systems. The PowerVac G features an energy-management system that monitors vacuum demand and provides the vacuum only the necessary energy. In addition to a reduction in energy usage, the PowerVac G can achieve noise reduction as low as 48dBa and heat reduction of up to 30%. The PowerVac G also has a waterless design.
Midmark
(800) 643-6275
midmark.com
---
Wizard Safety/Bifocal Magnifying Glasses
Vision USA, Cherry Hill, NJ, offers Wizard safety/bifocal magnifying glasses. The glasses feature an adjustable temple length and panascopic angle. They are available with safety lenses only or in +1.0, +1.5, +2.0, +2.5, and +3.0 magnification for the lower portion only. The upper portion is designed to be used as regular safety glasses. The glasses also feature integrated side shields and a wide brim. They comply with ANSI287, OSHA, CE-166, and AS/N2S 1337-1992.
Vision USA
(800) 257-5782
visionusasupplies.com
---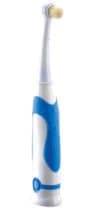 Mouth Watchers Anti-Bacterial Power Toothbrush
Mouth Watchers, Boston, has introduced the Mouth Watchers Anti-Bacterial Power Toothbrush. According to the company, the toothbrush utilizes nano-silver technology to help eliminate germs on teeth, gums, and the toothbrush itself. The Mouth Watchers toothbrush features what the company calls "flossing bristles," which operate at 5,000 oscillations per minute to access the central fossa area of teeth as well as periodontal pockets between the teeth and gums.
Mouth Watchers
(866) 499-8697
mouthwatchers.net
---
Toothpastes for Dentinal Hypersensitivity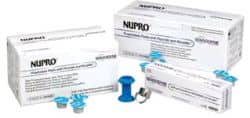 DENTSPLY International, York, Pa, has introduced NUPRO Sensodyne Prophylaxis Paste and Sensodyne NUPRO Professional Toothpaste. According to Dentsply, NUPRO Sensodyne Prophylaxis paste is the first prophy paste with NovaMin technology and is the only prophy paste that provides both stain removal and immediate sensitivity relief. NovaMin (calcium sodium phosphosilicate) clinically has been shown to relieve dentin sensitivity by occluding dentin tubules. Sensodyne NUPRO Professional toothpaste is for at-home use and is dispensed by dentists. The high-fluoride toothpaste, which also features NovaMin, helps remineralize teeth, prevent caries, and relieve sensitivity. Both products are dye- and gluten-free.
DENTSPLY International
(800) 989-8826
dentsply.com
---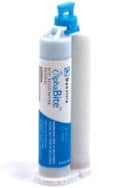 AlphaBite Bite Registration Material
Danville Materials, San Ramon, Calif, offers AlphaBite™, a bite registration material. According to the company, AlphaBite works in 30 seconds, with a total set time of 90 seconds. Designed to be nonsticky, durable, and accurate, It is sky blue in color and comes in packs of two or four 50-mL cartridges.
Danville Materials
(800) 827-7940
davillematerials.com
---
Quick Lock Toggle System
Whip Mix, Louisville, KY, now offers the Quick Lock Toggle System for the Denar® Slidematic facebow. The toggle system is designed to expedite transfer of the proper maxillary relationship from the patient to the articulator. The system is detachable so that the facebow can be used on multiple patients. Users can prevent rotation of the bite fork and document the patient's bite record by tightening the knob. The Quick Lock Toggle assembly fits most Denar, Hanau™, and Whip Mix articulators.
Whip Mix
(800) 626-5651
whipmix.com
---

eBiteplus Intraoral Suction and Lighting System
Great Lakes Orthodontics Ltd, Tonawanda, NY, offers the eBiteplus Intraoral Suction and Lighting System. The device combines full illumination of the workspace with suction, tongue retraction, and bite block tools in a single unit. eBiteplus features three light-intensity levels and an autoclavable handpiece. The device fits into standard delivery units and provides continuous aspiration without interruption of treatment, according to the company.
Great Lakes Orthodontics Ltd
(800) 828-7626
greatlakesortho.com
---

Zytrel Moisturizing Sanitizer
Plak Smacker, Corona, Calif, offers Zytrel XP™ sanitizer and moisturizer. According to the company, Zytrel kills 99.99% of bacteria in as little as 15 seconds and can last up to 4 hours. Zytrel is also triclosan-free.
Plak Smacker
(800) 558-6684
plaksmacker.com
---

GLX Lingual NiTi Archwires
Ortho-Byte, Wilmington, Del, has introduced its new line of GLX lingual NiTi archwires. The company offers upper and lower lingual archwires in three shapes. All Ortho-Byte round lingual wires are austenitic (GLX) and all rectangular wires are martensitic (MLX) in most popular sizes. Ortho-Byte also offers brackets, buccal tubes, and pliers for lingual applications.
Ortho-Byte
(866) 641-2128
ortho-byte.com
---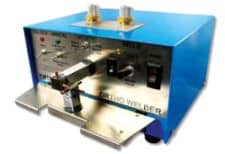 Ortho Welder II
Yates-Motloid Inc, Chicago, offers the Ortho Welder II. Intended for orthodontic labs as well as clinics, the device can be used as an orthodontic welding machine, an electric solderer, and a wire annealer, according to an article on Dentistry IQ. The Ortho Welder II features a larger transformer than the previous model, providing 50% more welding power, according to the company. The device also features an additional thermal protective overload switch for the transformer; the ability to use remote leads to anneal or heat-treat; and the ability to combine one jaw with one remote lead. It is available in a 110V or 220V model.
Yates-Motloid Inc
(800) 662-5021
yates-motloid.com
---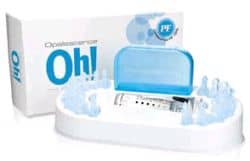 Opalescence Oh! Whitening Treatment
Ultradent Products Inc, South Jordan, Utah, has launched Opalescence Oh!. Opalescence Oh! unit-dose disposable bulbs are filled with Opalescence whitening gel. Users remove the bulb's cap, then fill a single custom whitening tray with the gel. According to the company, Opalescence Oh! formula contains potassium nitrate and fluoride designed to increase enamel strength, minimize sensitivity, and reduce the risk of caries. Opalescence Oh! is available in 10%, 15%, 20%, and 35% carbamide peroxide options in mint, melon, and regular flavors.
Ultradent Products Inc
(888) 230-1420
ultradent.com
---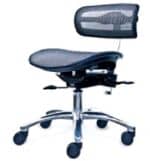 virtu C120D Dental Stool
Crown Seating LLC, Centennial, Colo, has introduced the virtu™ C120D mesh dental stool. The ergonomic dental stool features a mesh seat and back, as well as the Active-Tilt seat-plate mechanism. According to the company, Active-Tilt allows the seat to move with the user as he or she moves back and forth. In addition, the virtu features a convex backrest designed for back support.
Crown Seating LLC
(800) 417-4122
crownseating.com
Save