New Products

UltraM and UltraE TwinPower Turbine Handpieces
J. Morita, Irvine, Calif, has expanded its TwinPower Turbine® product line with the addition of the mini Ultra Series. The product line includes the new UltraM and UltraE.
The UltraM is the smaller of the two, with a head height of 10.6 mm and 18 watts of power. Its head design accepts standard burs up to 20 mm in length. The UltraE is slightly larger, at 12.7 mm tall, and offers 20 watts of power with standard burs.
The Ultra Series features zero suck-back in the air line, reducing contamination, and a double impeller rotor design designed to deliver constant torque and controlled speed. Other features include a push-button chuck, rapid braking, an LED coupler option, direct connection to popular coupling systems, and a 2-year warranty.
J. Morita
(800) 831-3222
morita.com
---
Insignia Clearguide Express Aligners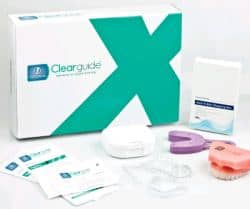 Ormco Corp, Orange, Calif, now offers Insignia™ Clearguide Express aligners. Designed for patients requiring minor anterior tooth movement, the clear aligners are custom-designed using the company's 3D Insignia software.
According to the company, Insignia Clearguide Express aligner sets are designed throughout the course of treatment instead of up front as with traditional aligner systems. The aligners use Heat N Bite technology as a self-checking mechanism to evaluate progress at selected treatment intervals and prevent the need for new impressions. Subsequent sets of aligners are custom-made to achieve remaining treatment goals. Each Insignia Clearguide Express tray can achieve up to 2.5 mm of movement per tooth over a succession of up to 10 aligner sets.
Ormco Corp
(800) 854-1741
ormco.com
---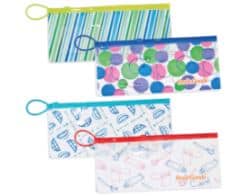 SmileGoods Designer Patient Paks
Practicon, Greenville, NC, now offers SmileGoods® Designer Patient Paks™. Available with stripes or polka dots, in smile plaid, and in brush/paste/floss scatter print designs, the 4.5- x 10-inch vinyl zipper bags come empty, so orthodontists can fill them with whatever patient giveaways they choose. All Patient Paks include a pocket on the front to hold a business card or appointment reminder.
Practicon
(800) 959-9505
practicon.com
---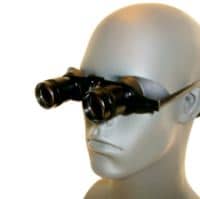 Focusable Task-Vision Loupes
Vision USA, Cherry Hill, NJ, offers Focusable Task-Vision Loupes. Worn like spectacles, the loupes allow for a focusable working distance between 10 and 17 inches, and feature adjustable nose pads. The loupes have distortion-free and color-correct hard-coated optics with 2.5x magnification. The field of view is 3 inches.
Vision USA
(800) 257-5782
visionusasupplies.com