I'm going to make a bold statement: The treatment coordinator (TC) is the most critical factor in the success of an orthodontic practice. Okay, I already know what you're thinking…Levin, you're off your rocker if you believe a TC can trump my years of clinical expertise and experience in providing top-notch clinical care. Of course, a TC can't beat your years of experience but I'm talking about sales—the driving force of any orthodontic practice. More closed cases means greater revenue, profit, and success. But that success will be stunted if your TC isn't prepared for today's dental consumer. Is your TC ready?
The Changing Buying Psychology of Orthodontic Patients
After the recession of 2008, the buying psychology of today's orthodontic patients changed dramatically. And it doesn't matter that we're now in an economic recovery that's seeing record gains. Retailers, both in-store and online, have conditioned consumers to look for the best bargain—a method that today's parents and patients employ when choosing an orthodontic practice. This is evidenced by increased shopping, fee negotiation, payment plans, and even second and third siblings not remaining with the office. Practices and TC's that don't understand this shift in consumer buying psychology will lose patients regularly, resulting in hundreds of thousands of dollars in lost revenue per year. The good news is that if patients believe a certain practice has higher value, they will make the extra investment.
Making the Best Case
The TC must understand that case presentation is no longer about presenting a case and expecting a parent or patient to automatically accept treatment. Patients want to understand the true value of what they will receive and what financial options are available. Arm your treatment coordinator with scripting that lays out the best case for accepting treatment by answering the following questions:
What differentiates your office from others?
How will your office make orthodontics easy, convenient, effective, and enjoyable?
Do you have sufficient payment options including those that would address patients who cannot afford the down payment or monthly payments?
What is the background, experience, and history of the doctor and the practice?
These questions focus less on the treatment process and more on the overall patient experience, doctor's expertise, and financial options. When presented properly, this type of scripting can help patients overcome any lingering price issues and give them the confidence to know that they are selecting the right orthodontic office.
Today's orthodontic patients make purchasing decisions much differently than even 10 years ago. Treatment coordinators who address this shift in buying psychology directly with an effective case presentation process, will help increase practice close rates. OP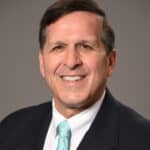 Roger P. Levin, DDS, is a third-generation general dentist and the founder and CEO of Levin Group Inc, a dental management consulting firm that has worked with over 26,000 dentists. Levin, an internationally known dental practice management speaker, has written 65 books and over 4,300 articles. He is also the executive founder of Dental Business Study Clubs—Dentistry's only All-Business Study Clubs, the next generation of dental business education.